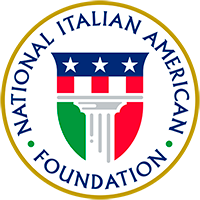 About

Join

Events

Programs

Culture

Support

NIAF Praises Italy's Afghanistan Relief Efforts

FOR IMMEDIATE RELEASE

CONTACT:
Gabriella Mileti
gmileti@niaf.org
+1-202-939-3116

---

(Washington, D.C. – September 1, 2021)  The National Italian American Foundation (NIAF) commends Italy for its substantial relief efforts in Afghanistan over the course of the past 14 days.  Italy was among the first countries to start civilian evacuations from Kabul and airlifted 5,011 people, including 4,890 Afghans (among those, 1,301 women and 1,453 children), more than any other European Union country.  The Italian airlift operation, named "Aquila Omnia" (Eagle Ready), employed eight military aircrafts in 87 flights.

"We are grateful to the outstanding Italian women and men that in just 14 days airlifted 4,890 Afghans from Kabul to Italy," said Ambassador of Italy to the United States Mariangela Zappia.  "This evacuation marked the end of our 20 years military engagement in Afghanistan, side by side with the U.S. and other allies. Our thoughts are with the 54 Italian soldiers dead and the 723 wounded in Afghanistan and with the victims of the terrorist attacks that hit the country, including the 13 U.S. soldiers killed on August 26.  Our help to the Afghan population will not stop here and we won't compromise on the rights that the Afghans, first and foremost women and children, gained in the last 20 years. We are working to ensure a safe transit to all Afghans wishing to leave the country after August 31. Italy is pushing for a multilaterally shared strategy involving all major international players, starting from neighboring countries."

Meanwhile Italy plans to increase its humanitarian aid, enhance the fight against terrorism, with its allies and partners, and promote a coordinated approach to migration management, at the EU level and internationally. To achieve these goals, Italy has launched an "Italian plan for the Afghan people" to be implemented through an operational platform involving all relevant government agencies.

On November 8, 2001, Italian lawmakers voted to enter the War in Afghanistan and were the fifth European country to commit military forces to the U.S.-led coalition.  This March marked the 160th anniversary of diplomatic relations between the United States and Italy.  The transatlantic bond combines the common foreign and defense policy with harmony in social relations, cultural, economic, commercial and scientific-technological cooperation.

---

The National Italian American Foundation (NIAF) is a non-profit, non-partisan organization dedicated to preserving, promoting, and protecting the Italian American heritage and culture. To learn more about the Foundation, visit www.niaf.org.