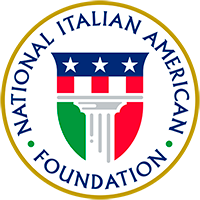 About

Join

Events

Programs

Partnerships

Culture

NIAF Mourns the Passing of Former First Lady Barbara Bush

FOR IMMEDIATE RELEASE                                                                       

CONTACT:
Danielle DeSimone
National Italian American Foundation
202-939-3122
ddesimone@niaf.org

---

(Washington, D.C. – April 18, 2018) The National Italian American Foundation (NIAF) mourns the passing of former First Lady Barbara Bush, a national icon in our country, and recipient of the NIAF Special Achievement Award in Literacy.

"Barbara Bush was a national treasure. Our country has lost one of its great citizens and we will miss her," says Hon. Anita Bevacqua McBride, executive-in-residence at the Center for Congressional and Presidential Studies in the School of Public Affairs at American University and NIAF vice chair of cultural affairs. "As First Lady, she used to the fullest the great opportunity before her, and her life was defined by her example of committing to 'causes larger than yourself.'"

Mrs. Bush is the only woman in history, besides Abigail Adams, to be both the wife and mother of a United States president. McBride served in the administrations of both Mrs. Bush's husband and son.

Born Barbara Pierce in New York City and raised in the suburban town of Rye, N.Y., Mrs. Bush attended Smith College before marrying George H.W. Bush, following his return from deployment in World War II. Mrs. Bush supported her husband, who served as the 41st President of the United States of America from 1989 to 1993, throughout their 73 year-long marriage as he moved from the military, to business, to political office. As Second Lady, when her husband served as vice president during the Reagan administration, and as First Lady, Mrs. Bush became known internationally for her commitment to children's literacy. She continued to campaign and fundraise for universal literacy programs after her husband left office.

In honor of her work, the National Italian American Foundation presented Mrs. Bush with the NIAF Special Achievement Award in Literacy during its Anniversary Awards Gala in 1991.

Mrs. Bush's legacy has carried on since her years in the public spotlight and will carry on in American history. She passed away on April 17, 2018, surrounded by her family.

---

The National Italian American Foundation (NIAF) is a non-profit, non-partisan organization dedicated to preserving, promoting and protecting the Italian American heritage and culture. To learn more about the Foundation and become a member, please visit www.niaf.org.