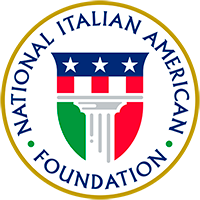 About

Join

Events

Programs

Culture

Support

NIAF Mourns the Passing of Former Italian President Carlo Azeglio Ciampi

FOR IMMEDIATE RELEASE

Contact:
Alexandra Benedetto
National Italian American Foundation
202-939-3117
abenedetto@niaf.org

---

(Washington, D.C. – September 16, 2016) The National Italian American Foundation (NIAF) mourns the passing of former Italian president Carlo Azeglio Ciampi.

Born in Livorno in 1920, the former Italian statesman was widely respected for his diplomacy and impartiality, helping guide Italy through a tough economic period. Ciampi served as the governor of the Bank of Italy for 14 years, playing a key role in pushing Italy towards a central Euro currency. He went on to hold a number of posts in public office, including prime minister from 1993 to 1994, treasury minister from 1996 to 1999, and then president from 1999 to 2006.

"On behalf of the National Italian American Foundation Board of Directors, we are deeply saddened by the passing of former head of state Carlo Zeglio Ciampi, a legendary leader who worked tirelessly for Italy and its people. We extend our heartfelt condolences to the Ciampi family, his friends and colleagues, and the people of Italy," said NIAF Chairman of the Board Joseph V. Del Raso.

The National Italian American Foundation (NIAF) is a non-profit organization dedicated to preserving and protecting the Italian American heritage and culture. Based in Washington, D.C., it is the major advocate for nearly 25 million Italian Americans, the nation's fifth largest ethnic group. To learn more about the Foundation, visit www.niaf.org.