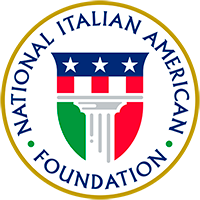 About

Join

Events

Programs

Culture

Support

Ferrero is a premier sponsor of NIAF. Learn More

NIAF Creates Innovative Affiliate Organization Program

FOR IMMEDIATE RELEASE

CONTACT:
Gabriella Mileti
gmileti@niaf.org
+1-202-939-3116

---

The program allows each affiliate organization to send a student on an all-expenses paid trip to Italy  

(Washington, D.C. – March 9, 2022) The National Italian American Foundation (NIAF) has implemented an Affiliate Organization Program to offer support and strengthen ties to the Italian American community nationwide.

Organizations that become affiliates of NIAF for an annual fee of only $1,500 receive discounted NIAF membership for their individual members, invitations to special opportunities, and access to private events. Additionally, NIAF and its Affiliate Organizations will help to promote each other's events and programs. Most importantly, each Affiliate Organization has the right to nominate a local Italian American college student to participate in the Ambassador Peter F. Secchia Voyage of Discovery program, which comprises a two-week, all expenses-paid, summer trip to Italy where participants learn about their heritage (a $3,000+ value).

"The NIAF Affiliate Program allows like-minded Italian American organizations across the country to send a student from within their network on a life changing trip to Italy. This benefit alone constitutes an exceptional value to our affiliates," stated NIAF Chairman Robert Carlucci.  "Other benefits include discounts on a wide range of Italian related products and services, including travel to Italy through our partnership with Perillo Tours and Italian culinary items through our partnership with Eataly."

"Given NIAF's mission to serve as a voice for the Italian American community in our nation's capital, it is imperative that we have the means to listen and understand the needs and desires of organizations across the country, and our affiliate organization program gives us the mechanism to do so," said NIAF President Robert Allegrini.

The NIAF Affiliate Organization Program will afford its participants vital links to the national Foundation and its network of political, civic and diplomatic connections in both the United States and Italy.

Though the program was just launched in January, NIAF has already had a dozen organizations become affiliates from seven states plus the District of Columbia. The program will be limited to the first 50 organizations to become affiliates. To learn more about the NIAF Affiliate Program, contact NIAF Director of Public Affairs and Development Anthony O'Boyle at aoboyle@niaf.org.

---

The National Italian American Foundation (NIAF) is a non-profit, non-partisan organization dedicated to preserving, promoting and protecting the Italian American heritage and culture. Based in Washington, D.C., it is the major advocate for nearly 25 million Italian Americans, the nation's fifth largest ethnic group. To learn more about the Foundation and to become a member, visit www.niaf.org.