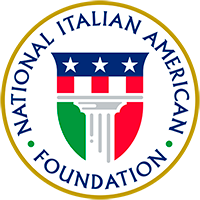 About

Join

Events

Programs

Culture

Support

NIAF Condemns Violence at U.S. Capitol and Supports the Rule of Law

FOR IMMEDIATE RELEASE

CONTACT:
Natalie Wulderk
nwulderk@niaf.org
+1-202-939-3117

---

(Washington, D.C. – January 8, 2021) The National Italian American Foundation (NIAF) condemns the armed assault on the U.S. Capitol Building and the flagrant disregard for the rule of law in an attempt to overturn a presidential election. As Americans, we are proud that our elections have been defined by the peaceful transition of power for more than 244 years.

We support those members of Congress who bravely gathered and protected the will of the people by verifying the election of President-Elect Joseph R. Biden Jr. and Vice President-Elect Kamala Harris. We thank them for their courage and leadership.

---

The National Italian American Foundation (NIAF) is a non-profit, non-partisan organization dedicated to preserving, promoting, and protecting the Italian American heritage and culture. To learn more about the Foundation, please visit www.niaf.org.