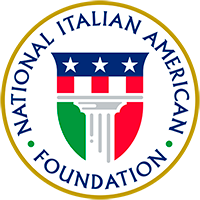 About

Join

Events

Programs

Culture

Support

Ferrero is a premier sponsor of NIAF. Learn More

NIAF Board Member and Senior Counselor for Hill and Knowlton Stephen R. Aiello Appointed To Chair NYC Commission on School Governance

FOR IMMEDIATE RELEASE

Contact:   Elissa Ruffino (NIAF) 202/939-3106 or elissa@niaf.org

---

NIAF Board Member and Senior Counselor for Hill & Knowlton

Stephen R. Aiello appointed to Chair

NYC Commission on School Governance

(WASHINGTON, D.C. — December 7, 2007) Stephen R. Aiello, member of the National Italian American Foundation (NIAF) Board of Directors and senior counselor for public affairs at Hill & Knowlton, has been appointed to serve as Chair of New York City's newly formed Commission on School Governance. The Commission was created in September 2007 to conduct an independent study of the school governance in New York City and make recommendations to the legislature. The current school governance law expires in 2009.

From November 29, 2007 to April 1, 2008, the Commission will convene each Thursday, meeting a wide and diverse group of citizens, organizations, educators and experts to gather pertinent information, counsel and respective points of view.

The Commission will focus on evaluating the strengths and weaknesses of school governance as well as specific recommendations to improve the current system. A series of reports will be published by experts to provide differing opinions on the subject. The Commission will then hold one or more public conferences to discuss the findings before submitting its final recommendations.

"As a distinguished member of the NIAF Board of Directors for the past two decades, Steve's business expertise and record of community service make him an ideal chairman for the commission," said  Dr. A. Kenneth Ciongoli, Chairman of NIAF.

"With his formidable background in public service, Steve is a perfect choice to lead this commission," said Paul Taaffe, CEO of Hill & Knowlton. "His service is a wonderful example of the kind of corporate social responsibility we counsel our clients to pursue."

The first of these private meetings was held last week.

"I am pleased with the valuable input the Commission received from participants during our first meeting and look forward to hearing from a variety of the interested parties" Aiello said.

Aiello brings to the commission extensive experience in the public sector, including service as special assistant to President Jimmy Carter on ethnic and urban affairs. He was president of the New York City Board of Education for two years and also president of the New York Educational Construction Fund. Aiello has taught at the university level and in secondary schools, and has chaired the Community Service Society of NYC, the CUNY/Creative Arts team and the New York City Youth Board among other organizations.

About the National Italian American Foundation

NIAF is a non-profit, non-partisan organization based in Washington, D.C., dedicated to preserving and promoting the heritage of Americans of Italian descent. NIAF has a wide range of programs that provide scholarships and cultural grants, conferences and cultural seminars. To learn more, visit www.niaf.org.

About Hill & Knowlton

Hill & Knowlton is a leading international communications consultancy, providing services to local, multinational and global clients. The firm is based in New York with 72 offices in 41 countries, as well as an extensive associate network. The agency is part of WPP (NASDAQ: WPPGY), one of the world's largest communications services groups.