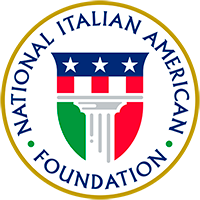 About

Join

Events

Programs

Culture

Support

Ferrero is a premier sponsor of NIAF. Learn More

NIAF 2022 New York Gala Returns to Cipriani 42nd Street

FOR IMMEDIATE RELEASE

CONTACT:
Lynda Simonetti | NIAF
lsimonetti@niaf.org
+1-312-662-2259

---

– Thursday, April 21, 2022 –

(Washington, D.C. – April 2, 2022) –The National Italian American Foundation (NIAF) will host its annual New York Gala at Cipriani 42nd Street on Thursday, April 21, 2022. This distinguished event, held at the world-famous, historical, New York City venue, will highlight the very best in Italian food, beverage and cultural experiences – as well as celebrate some of the most notable and impactful members of the Italian American community.

NIAF is the largest and most faithful representative of over 25 million Italian Americans living in the United States. The Foundation aims to ensure that Italian Americans continue to keep alive and present the rich heritage of their values and cultural traditions, and encourages the Italian American community to preserve and remember the great contribution Italians have made to the history and progress of the United States.

This year, NIAF will honor Angelo J. Genova, Esq., Chairman & Co-Founder, Genova Burns LLC; Anthony J. de Nicola, Chairman, Welsh, Carson, Anderson & Stowe; B.J. Agugliaro, Global Client Partner, PwC; Michael Maturo, Founding Managing Partner and President of RXR Realty; and Anna Illy, Chair, Ernesto Illy Foundation and Chief Ethical Officer, illycaffé. At this year's Gala, NIAF is also pleased to host an official delegation from the Region of Abruzzo, including Regional President Marco Marsilio, in conjunction with Abruzzo's role as NIAF's 2021 Region of Honor.

The Gala cocktail reception will begin at 6:30 p.m. Attendees will move into the ballroom at 7:30 p.m. for dinner and the awards program, featuring entertainment by NIAF Celebrity Ambassador Joe Piscopo. Attire for the evening is cocktail. The event is sold out. For honoree information, visit: www.niaf.org/nyc.

NIAF's New York Gala is chaired by Gerard S. LaRocca, who is a member of the NIAF Board and NIAF's Executive Vice President of National Membership. Proceeds from NIAF's New York Gala will benefit the Foundation's philanthropic and educational programs.

All attendees listed above are subject to change before the Gala date.

Details
NIAF 2022 New York Gala
Date: Thursday, April 21, 2022
Time: 6:30 p.m. Cocktail Reception
7:30 p.m. Dinner
Location: Cipriani 42nd Street, 110 East 42nd Street, New York, NY.

Connect on Social Media
Facebook: www.facebook.com/niaf.org
Twitter: @NIAForg
Instagram: @niafitalianamerican
YouTube: www.youtube.com/user/NIAFITALY

---

The National Italian American Foundation (NIAF) is a non-profit, non-partisan organization dedicated to preserving, promoting and protecting the Italian American heritage and culture. To learn more about the Foundation and become a member, please visit www.niaf.org.