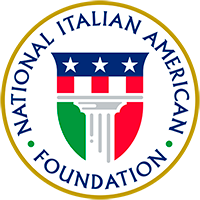 About

Join

Events

Programs

Culture

Support

News Alert: The Euromoney Italy Conference

The Euromoney Italy Conference

The third Euromoney Italy Conference will take place on Thursday, September 18, 2014 at the Hotel Principe Di Savoia, Milan. With the privatization program starting to move forward under Prime Minister Renzi and a new corporate Italy emerging, this could not be a better time to get an insight into the year ahead for Italy's economy, banks and capital markets.

The conference will gather Italian policymakers, corporates and bank issuers with local and international investors to assess the opportunities in the markets for 2014 and beyond.

To apply for your place and to view the agenda visit –  www.euromoneyconferences.com/italy

http://www.euromoneyconferences.com/italy.html    NIAF is one of the supporting organizations.

La Italy Conference di Euromoney

La terza edizione della Italy Conference di Euromoney si terra' giovedi' 18 settembre all'Hotel Principe di Savoia a Milano. Con il programma di privatizzazioni in atto e le novita' sul fronte del finanziamento alle aziende, non esiste momento migliore per un approfondimento sulle sfide che si profilano per l'economia, le banche e il mercato dei capitali in Italia.

La conferenza riunita' esponenti del mondo politico, economico e industriale, che si confronteranno con investitori internazionali per valutare le opportunita' in Italia per il 2014 e oltre. Per iscriversi e per visionare speakers e temi in agenda: – www.euromoneyconferences.com/Italy  NIAF è una delle organizzazioni di sostegno.