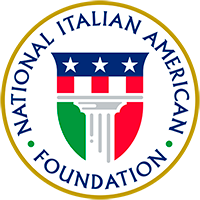 About

Join

Events

Programs

Culture

Support

New Orleans Mayor Apologizes for Lynching of 11 Italian Americans in 1891

FOR IMMEDIATE RELEASE

CONTACT:
Natalie Wulderk
202-939-3117
nwulderk@niaf.org

---

(WASHINGTON, D.C. – April 15, 2019) The National Italian American Foundation (NIAF) announces its support of New Orleans Mayor LaToya Cantrell's official statement, issued on Friday, April 12, apologizing for the largest mass lynching in United States history. The proclamation relates to the 1891 lynching of 11 Italian immigrants who were accused of murdering Police Chief David Hennessy. The mayor announced the statement at the city's American Italian Cultural Center in the Central Business District.

"I issue this formal apology for ugliness that is 128 years old…. What happened to those 11 Italians was wrong, and the city owes them and their descendants a formal apology," said Cantrell, the first New Orleans mayor to issue an apology concerning the incident. "At this late date, we cannot give justice, but we can be intentional and deliberate about what we do going forward."

On March 14, 1891, a mob of thousands gathered outside the prison a day after the acquittals of nine Italian immigrants accused of murdering Hennessy. According to news accounts at that time, during his career on the force, Hennessy had developed a reputation for arresting Italian Americans. When he was fatally shot on October 15, 1890, members of the Italian and Italian American community were widely blamed.

Following the verdict, an angry mob gathered in response to a local newspaper ad calling for a "vigilance committee" to be formed and for residents to "come prepared for action."  A proclamation by attorney William S. Parkerson, one of the leaders of the vigilante committee, stating that "when the courts fail, the people must act," further riled hostilities. A mob burst into the jail, gunned down, hanged or clubbed to death at least 11 of the accused who were still inside.

According to The New Orleans Advocate, the victims were fruit peddlers Antonio Bagnetto, Antonio Marchesi and Antonio Scaffidi; stevedores James Caruso and Rocco Geraci; cobbler Pietro Monasterio; tinsmith Loreto Comitis; street vendor Emmanuele Polizzi; fruit importer Joseph P. Macheca; ward politician Frank Romero; and rice plantation laborer Charles Traina.

The rioters were never prosecuted. The lynchings increased tensions within America and the United States' relationship with Italy. In response to the lynchings and how the incident was handled by authorities, Italy temporarily closed its embassy in the United States, and the United States reciprocated by closing its embassy in Rome.

"Although the rioters were never prosecuted, Mayor Cantrell's apology is one of the first steps in mending this 128-year-old wound. It is a step in the right direction to acknowledge that Italian immigrants and Italian Americans have been discriminated against in United States history," said NIAF Chair Gabriel A. Battista.

"They were fruit peddlers, cobblers, stevedores, laborers, immigrants who worked hard and believed in the American dream. They were murdered as a result of mass hysteria driven by intolerance and mob rule," said NIAF Chair Patricia de Stacy Harrison. "On behalf of the NIAF board, we applaud Mayor Cantrell for recognizing their innocence and honoring their memory through this proclamation."

NIAF recognizes the special efforts of the Order Sons and Daughters of Italy in America (OSIA) for approaching the mayoral office and requesting the apology, and for Mayor Cantrell and her head of Human Rights and Equity Vincenzo Pasquantonio for collaborating with OSIA in making the official apology.

---

The National Italian American Foundation (NIAF) is a non-profit, non-partisan organization dedicated to preserving, promoting and protecting the Italian American heritage and culture. Based in Washington, D.C., it is the major advocate for nearly 25 million Italian Americans, the nation's fifth largest ethnic group. To learn more about the Foundation and become a member, please visit www.niaf.org.