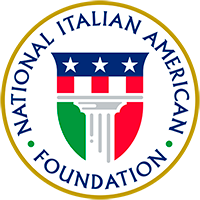 About

Join

Events

Programs

Culture

Support

Ferrero is a premier sponsor of NIAF. Learn More

National Italian American Foundation Searches for Heritage Recipes

FOR IMMEDIATE RELEASE

Contact: Elissa Ruffino (NIAF) 202/939-3106 or elissa@niaf.org

or Progresso/Heidi Geller, 763-764-5836 heidi.geller@genmills.com

(Washington, DC – October 2, 2003) The National Italian American Foundation (NIAF), in conjunction with Progresso Quality Foods®, is embarking upon a project to preserve authentic Italian recipes before they are lost forever. The recipes, as well as personal reminiscences about food, will be archived by NIAF at the Immigration History Research Center at the University of Minnesota, Minneapolis, to be preserved for future generations of Italian cooks.

"As our mothers and grandmothers get older, it's important to write down their recipes," Marie Simmons, said. Simmons, a third-generation Italian American born Marie Mataraza, is a cookbook author, cooking teacher, newspaper and magazine columnist.

"Food serves as an eloquent expression of Italian-American culture. Preserving recipes and food traditions captures the essence of Italian American life through generations," NIAF President Joseph R. Cerrell added.

Italian-Americans who want to preserve their family food history should send their recipes and anecdotes about family food and cooking to: Italian American Heritage Recipes, C/O Erica Saviano, Ketchum, 711 3rd Avenue, 16th Floor, New York, NY 10017. For more information, visit www.progressofoods.com.

The business now known as Progresso started nearly 100 years ago. A young Sicilian, Vincent Taormina, first imported foods from Italy to meet the need for high-quality ingredients familiar to Italian Americans. As more family members became involved, and importing grew both in volume and locations, the businesses merged in 1927 to become the Progresso Italian Food Corporation and the Progresso label was born. Today, seven categories of ingredients are currently marketed under the Progresso brand. Included are bread crumbs, seafood sauces, beans, tomatoes, vinegars, tuna and artichoke hearts. A subsidiary of General Mills Corporation, Progresso continues to adhere to the original premise of providing high quality food ingredients at a reasonable price for the home chef.