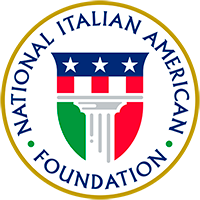 About

Join

Events

Programs

Culture

Support

John Podesta Addresses Energy Issues at NIAF Public Policy Forum on Capitol Hill

FOR IMMEDIATE RELEASE 

Contact:   Elissa Ruffino (NIAF) 202/939-3106 or elissa@niaf.org

---

(WASHINGTON, D.C.– June 23, 2010) John Podesta, president and CEO of the Center for American Progress and former co-chairman of President Obama's transition team, was the keynote speaker at a National Italian American Foundation (NIAF) Frank J. Guarini Public Policy Forum on Tuesday, June 22, 2010. During the NIAF luncheon, held in the U.S. Congress, Podesta discussed the oil spill in the Gulf of Mexico, creating an energy economy and the Obama Administration's report card.


Dr. John P. Rosa, NIAF Board of Director, Gabriel A. Battista, NIAF Treasurer, Hon. Giulio Terzi di Sant'Agata, Italian Ambassador to the United States, John Podesta, President and CEO of the Center for American Progress, and John Marino, NIAF's National Executive Director

NIAF leadership, including Gabriel A. Battista, NIAF treasurer, Dr.John P. Rosa, a member of the NIAF Board of Directors, and Hon. Giulio Terzi di Sant'Agata, Ambassador of Italy to the United States, were joined by Italian-American businessexecutives, government officials, opinion leaders and other Washington notables at the luncheon. The luncheon was hosted by NIAF in collaboration with Representatives Pat Tiberiand Bill Pascrell, co-chairmen of the Italian AmericanCongressional Delegation of the 111th United States Congress.

Podesta addressed the Obama Administration's energy policy in the wake of April's oil spill in the Gulf of Mexico. He emphasized climate change and foreign relations as important reasons to develop alternative energy sources. After summarizing the current state of American energy sources and climate change projections, he said, "It's our hope that 2010 will be remembered as the year America turned away from oil." According to Podesta, "One of this country's historical strengths has been its innovation," which he believes will be helpful in exploring new energy sources. He conceded that each energy source has flaws and emphasized the importance of a variety of technologies as the United States looks to reduce its oil dependency.

After the conclusion of his remarks, Podesta answered questions from forum attendees, commenting on the growth of biofuels, the Administration's progress and the outlook for the midterm elections.

NIAF is an independent, non-partisan, non-sectarian, not-for profit foundation dedicated to preserving the heritage of Italian Americans. Remarks made during NIAF Public Policy Programs represent the view of the speaker and are not endorsed by The Foundation. To learn more about the Foundation's programs, visit www.niaf.org.