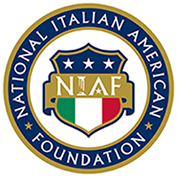 About

Support

Membership

Programs

Culture

James Tognoni of St. Louis Named NIAF Area Coordinator in Missouri

FOR IMMEDIATE RELEASE 

Contact:   Elissa Ruffino (NIAF) 202/939-3106 or elissa@niaf.org

---

(WASHINGTON, DC— June 28, 2005) James A. Tognoni of St. Louis, Missouri, UCN Incorporation, channel sales manager, was appointed National Italian American Foundation (NIAF) area coordinator by Salvatore Zizza, NIAF president and chairman of Zizza & Company in New York, N.Y.

"James Tognoni will greatly enhance the NIAF presence in Missouri," Zizza said. "He will help increase NIAF's membership base which will help fund additional scholarships and youth programs in this important area of our country," Zizza added.

As area coordinator, Tognoni will coordinate activities and programs with NIAF's regional vice president. Tognoni will also work to increase NIAF's visibility throughout the midwest region of the country. Over the years, many young people in the state have benefited from the millions of dollars NIAF has devoted to scholarships, grants, mentoring, US/Italy student exchanges and more.

Mr. Tognoni has been active in the St. Louis area Italian American community. He has been an officer and board member of the Italian Club St. Louis for more than 15 years and currently serves as the organization's president. Additionally, he serves on the board of the St. Louis based Federation of Italian American Organizations (FIAO). Tognoni is frequently invited to be the master of ceremonies for events at other local Italian American organizations, and has served on appointed political boards in the St. Louis area. He has had a distinguished career in the telecommunications industry serving in a variety of positions for some of the world's top manufacturers including Alcatel, Nortel Networks, and Lucent Technologies.

According to the U.S. Census 2000, Missouri has 176,209 Italian Americans approximately 3.1 percent of the population.

The National Italian American Foundation (NIAF) is a non-profit, non-partisan foundation dedicated to promoting the contributions of Italian Americans. The Foundation has a wide-range of programs that provide scholarships and grants, conferences and cultural seminars. Visit our website at www.niaf.org.