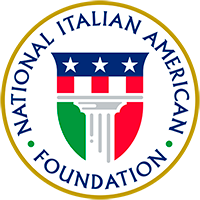 About

Join

Events

Programs

Culture

Support

Ferrero is a premier sponsor of NIAF. Learn More

Jack Valenti To Present Scholarship at Gala Salute To the Academy Awards in Los Angeles

FOR IMMEDIATE RELEASE 

Contact:   Elissa Ruffino (NIAF) 202/939-3106 or elissa@niaf.org

---

**Academy Award- winning actor Ernest Borgnine Chairs Gala**
*USC Student Mario Bucca to Receive Scholarship*

(LOS ANGELES, CA — February 14, 2006) Jack Valenti, former president of the Motion Picture Association of America (MPAA), will present a scholarship in his name to Mario Bucca at the National Italian American Foundation's (NIAF) Salute to the Academy Awards. The dinner will honor prominent Italian Americans in conjunction with the 78th Annual Academy Awards.

The black-tie gala will be held Friday evening, March 3, at the Regent Beverly Wilshire Hotel, with a reception at 6 p.m., followed by dinner at 7 p.m. It is the culmination of the week-long Los Angeles Italian film, fashion and food festival. <br.
Academy Award-winning actor Ernest Borgnine will chair the gala. Valenti will join Angelo Mozilo, chairman and CEO of Countrywide Credit Industries Inc., and a member of the NIAF board of directors, as the dinner co-chairs.

Actors Robert Loggia, Doris Roberts, Antonio Sabato, Jr., entertainers Dom DeLuise and Fred Travalena, singer Al Martino, and Barbara Sinatra are among the celebrities attending the NIAF Salute to the Academy Awards. Tom Dreesen will be the evening's emcee.

Bucca is currently a junior at the University of Southern California (USC) with a major in cinema and television, and a minor in classics. He has previously been awarded the NIAF Jerry Colangelo Scholarship, the Presidential Scholarship and a National Merit Finalist. He is actively involved with charities and cultural organizations including: the Italian Film Club; the International Thespian Society; and American Cinematheque. His grandmother was born in Calabria and his grandfather's parents were born in Sicily.

The event is hosted by NIAF and its vice chairman, Joseph R. Cerrell. The gala is in support of the Foundation's scholarship and education programs.

Tickets to the NIAF Salute to the Academy Awards range in price from $500 to $1,000 per person.For tickets and more information, contact Bonni Cellini at 202/939-3114.

The NIAF is a nonprofit organization based in Washington, DC dedicated to preserving the heritage of an estimated 25 million Americans of Italian descent. Visit our website at:www.niaf.org

Los Angeles, Italia 2006 arrives in Hollywood beginning Sunday, February 26th through Saturday, March 4th. The festival promotes Italian artistic identity in the U.S., and introduces current Italian achievements to America. It is sponsored by Capri in the World Institute, the Lazio Region of Italy, RAI Trade, Cinecittà Holding with NIAF and the Cim Group. For more information, visit:www.losangelesitalia.com.