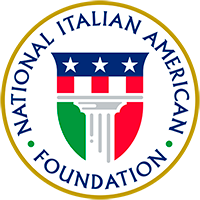 About

Join

Events

Programs

Culture

Support

Italy's President Sergio Mattarella Official State Visit with POTUS in Washington, D.C.

FOR IMMEDIATE RELEASE

CONTACT:
Natalie Wulderk
nwulderk@niaf.org
+1-202-939-3117

---

– NIAF Board of Directors in Attendance for Reception at the White House –

(Washington, D.C. – October 16, 2019) – The President of the Italian Republic Sergio Mattarella arrived to the United States on Tuesday and is scheduled for an official visit with the President of the United States Donald Trump today. The National Italian American Foundation (NIAF) Board of Directors will attend President Mattarella's welcoming reception at the White House.

The schedule for President Mattarella's official visit is as follows:

President Trump welcomed President Mattarella at the White House South Portico at 10:15 a.m. A bilateral meeting followed at 10:25 a.m. in the Oval Office that continued in the Cabinet Room for an expanded bilateral meeting.

At noon, the leaders of both nations held a joint press conference in the East Room.

Later today, President Trump will give opening remarks for a reception in honor of Italy at 6:30 p.m. in the East Room. The NIAF Board of Directors will be in attendance for this welcome reception with other distinguished figures in the Italian American Community.

President Mattarella is accompanied by the Minister of Foreign Affairs and International Cooperation Luigi Di Maio and the Minister for Technological Innovation and Digitalization Paola Pisano.

President Mattarella is scheduled to be visiting the United States October 15-20, 2019.

---

The National Italian American Foundation (NIAF) is a non-profit, non-partisan organization dedicated to preserving, promoting and protecting the Italian American heritage and culture. To learn more about the Foundation and become a member, please visit www.niaf.org.