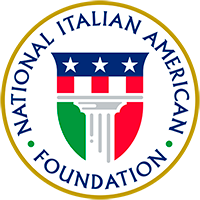 About

Join

Events

Programs

Culture

Support

Hon. Nancy Pelosi and Tommy Lasorda Join U.S. State Department/NIAF Public-Private Partnership Steering Committee

FOR IMMEDIATE RELEASE

Contact:   Elissa Ruffino (NIAF) 202/939-3106 or elissa@niaf.org

---

HON. NANCY PELOSI AND TOMMY LASORDA JOIN U.S. STATE DEPARTMENT /NIAF PUBLIC-PRIVATE PARTNERSHIP STEERING COMMITTEE
*Partnership Strengthens Response to Educational Needs of Abruzzo*

(Washington, DC—June 23, 2009) Speaker of the U.S. House of Representatives Honorable Nancy Pelosi and baseball legend Tommy Lasorda are among the notable Italian Americans to serve on the U.S. Department of State (DOS) and National Italian American Foundation (NIAF) Public-Private Partnership Steering Committee. The committee will make recommendations on appropriate projects responding to the educational needs of University of L'Aquila students displaced by the destruction of their school during the recent earthquake in Italy's Region of Abruzzo.

Other members of the steering committee include business leaders, representatives from other Italian American organizations, and Members of the Italian American Congressional Delegation of the 111th U.S. Congress.

The committee's first meeting was held on June 17, 2009 in the office of Secretary of State Hillary Rodham Clinton. During the meeting, NIAF's leadership, including Board President Joseph V. Del Raso, Esq., Secretary John F. Calvelli, Treasurer Gabriel A. Battista and Board Members Jeffrey M. Capaccio, Esq. and Dr. John P. Rosa, spoke about the Foundation's commitment to meeting the academic needs of these youths through NIAF's Adopt-A-Scholar Campaign. Through the program, NIAF is working with several U.S. universities to provide scholarships for up to 200 displaced University of L'Aquila students, allowing them to continue their studies in the U.S.

Also in attendance were representatives from prominent Italian American groups including the Columbus Citizens Foundation, UNICO, and as well as educators from partnering universities.

DOS and NIAF announced the formation of this public-private partnership on May 27, 2009, combining their strengths to provide a generous American response to the people of Abruzzo. Through NIAF's fundraising efforts, the partnership will help these students and provide other resources for L'Aquila University. Possible projects include construction of new facilities. The partnership also will provide a package of NIAF-funded scholarships and strategic use of existing State Department exchanges, all while helping orchestrate appropriate relief efforts with civic programs in L'Aquila.

For more information, visit www.niaf.org/relief/Relief_info.asp, call 202-387-0600 or e-mail information@niaf.org.

The National Italian American Foundation (NIAF) is a non-profit organization dedicated to preserving and promoting the heritage and culture of Americans of Italian descent.