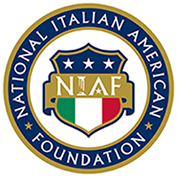 About

Support

Membership

Programs

Culture

Hecht's Executive Nancy Chistolini Named NIAF Regional Vice President for the Mid-Atlantic Region

FOR IMMEDIATE RELEASE 

Contact:   Elissa Ruffino (NIAF) 202/939-3106 or elissa@niaf.org

---

(WASHINGTON, DC—September 8, 2005) Nancy Chistolini, senior vice president of fashion and public relations for Hecht's/Strawbridge's, a division of Federated Department Stores, has been appointed as the National Italian American Foundation's (NIAF) regional vice president for the Mid-Atlantic region. NIAF's Mid-Atlantic region includes Washington, D.C., Maryland, Delaware, Ohio, Pennsylvania, Virginia, and West Virginia. Ms. Chistolini joined the NIAF board in 2003 and serves as board secretary.

"Nancy Chistolini brings business expertise and years of community service to NIAF. She serves on several boards and is an active leader in the Washington community," NIAF Chairman Dr. A. Kenneth Ciongoli said.

Chistolini began her retailing career in 1969 at Woodward & Lothrop before joining Hecht's in 1982 as a vice president. In 1995, she was named senior vice president of the fashion, special events and public relations divisions.

Active in the Washington, D.C., community, Chistolini has served as a member of the board of directors for St. Ann's Infant and Maternity Home, and on the advisory boards of WEAVE – Women Empowered Against Violence, the Women's Leadership Committee for the Boys and Girls Club of Greater Washington and the Washington Fashion Group. In 2001, Chistolini was named one of the 100 most powerful women in Washington by Washingtonian Magazine.

The National Italian American Foundation (NIAF) is a non-profit, non-partisan foundation dedicated to promoting the contributions of Italian Americans. The Foundation has a wide-range of programs that provide scholarships and grants, conferences and cultural seminars. Visit our website at www.niaf.org.