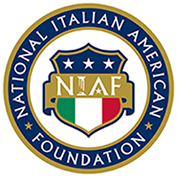 About

Support

Membership

Programs

Culture

Graduate Law Students Meet with Leading Lawyers and Jurists in Nation's Capital ** National Italian American Foundation (NIAF) Sponsors Program **

FOR IMMEDIATE RELEASE 

Contact:   Elissa Ruffino (NIAF) 202/939-3106 or elissa@niaf.org

---

(WASHINGTON, DC – May 16, 2005) Thirty Italian American first-and second-year law school students are participating in the Graduates to Leaders (G2L) Law Program in the nation's capital sponsored by the National Italian American Foundation (NIAF). From May 15-17, participants of the all-expenses-paid leadership program attend lectures and discussions that provide an "insider's" view of the inner workings of the legal world. The seminars also serve as networking forums introducing participants with a professional support group of Italian Americans in law.

Participants are meeting with prominent Italian American leaders in the legal field including: Hon. Francis Allegra, U.S. Court of Federal Claims; Katharine Mazzaferri, executive director, D.C. Bar;Joseph Migliozzi, Jr., capital defender, State of Virginia; Phil Sbarbaro, former deputy general counsel and chief litigation counsel of Verisign Inc.; and Major General William Suter, clerk of the U.S. Supreme Court.

Topics of the NIAF G2L Law Program include: public interest and advocacy law; statutory and administrative law; criminal and business law; private practice versus public interest law; and the federal court system and the role of specialized courts. Participants are visiting the United States Supreme Court, the United States Court of Federal Claims, and touring the nation's capital. For more information, visit: www.niaf.org/G2L or contact Michelle Arbeit at marbeit@niaf.org

The National Italian American Foundation (NIAF) is a non-profit organization based in Washington, DC and dedicated to preserving the heritage of Italian Americans. The NIAF organizes cultural activities and helps young people with scholarships, internships and other programs. Visit our web site at www.niaf.org.