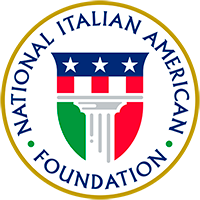 About

Join

Events

Programs

Culture

Support

Ferrero is a premier sponsor of NIAF. Learn More

Giuliana DePandi-Rancic Chairs Italian American Youth Committee

FOR IMMEDIATE RELEASE

Contact:   Elissa Ruffino (NIAF) 202/939-3106 or elissa@niaf.org

---

GIULIANA DePANDI-RANCIC CHAIRS ITALIAN AMERICAN YOUTH COMMITTEE
*NIAF Launches Initiatives for Young People*

(Washington, DC – May 9, 2011) Giuliana DePandi-Rancic, anchor and managing editor of E! News, has been named youth ambassador and co-chair of the National Italian American Foundation (NIAF) Youth Activities Committee. DePandi-Rancic was recently elected to the Foundation's Board of Directors.

NIAF's Youth Activities Committee will plan programs and develop strategies tailored to today's Italian Americans as well as for young people of all ethnicities. The Foundation is committed to helping the next generation of tomorrow's leaders through this initiative.

"I am honored to serve with such distinguished Italian Americans on this newly formed committee. Together we will plan innovative activities for our future leaders of all ethnic groups," said DePandi-Rancic.

DePandi-Rancic will be joined by Dr. John P. Rosa, a NIAF executive vice president and co-chair of the committee. Members serving on the committee include Capri S. Cafaro, Ohio Senate minority leader of the 128th General Assembly and a former NIAF scholarship recipient; Katherine Del Raso, a member of the Young Persons Committee of the Charity Ball of Philadelphia and the Philadelphia Museum of Art; John A. DePasquale, a member of the NIAF Board of Directors; Patrick A. O'Boyle, Esq., U.S. director of IMDA USA and a NIAF area coordinator in Greater New York; Rossella Rago, host of "Cooking with Nonna"; Tony Reali, host of ESPN's "Around the Horn; Julian Rizzuto, a member of the NIAF Board of Directors who's the third generation of the Rizzuto family to serve on the Foundation's board; and John Viola of the Madonna Della Neve Foundation and Pope John II Family Academy.

The National Italian American Foundation (NIAF) is a non-profit organization based in Washington, D.C., dedicated to preserving the heritage of Italian Americans. Visit www.niaf.org.