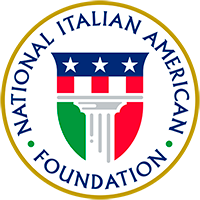 About

Join

Events

Programs

Culture

Support

Ferrero is a premier sponsor of NIAF. Learn More

Giovan Giacomo Giordano Foundation and National Italian American Foundation Award for Ethics and Creativity in Medical Research

FOR IMMEDIATE RELEASE

Contact:   Elissa Ruffino (NIAF) 202/939-3106 or elissa@niaf.org

---

*Pennsylvania Physician to Receive Award*

(WASHINGTON, D.C. – October 18, 2011) Dr. George Katter, a cardiologist who has dedicated a large part of his career to serving the sick and the poor in the Laurel Highlands region of Western Pennsylvania and in the country of Haiti, is the recipient of the second annual Giovan Giacomo Giordano Foundation and the National Italian American Foundation Award for Ethics and Creativity in Medical Research. Katter, a resident of Johnstown, Pennsylvania, will be recognized at NIAF's 36th Anniversary Awards Convention Weekend, held October 28-29 at the Washington Hilton in Washington, D.C. Dr. Antonio Giordano, NIAF board member and President and Founder of the Sbarro Health Research Organization located at Temple University, will present the award at the special public policy medical conference New Frontiers: An International Workshop Examining the Latest Research in Cancer Prevention on October 28.

The Giovan Giacomo Giordano Foundation honors the memory of Professor Giovan Giacomo Giordano, a beloved and distinguished anatomical pathologist who devoted over sixty years of his life to the fields of cancer research and university teaching.

"Dr. Katter exemplifies the ideals of this award, with his admirable charitable and ethical approach to practicing and distributing medical care to the impoverished," said Antonio Giordano, M.D., Ph.D. "In addition to his important work in cardiovascular research while at Georgetown University, Dr. Katter has been instrumental in facilitating significant endowments to the University of Notre Dame and Georgetown University focused on advancing science education, as well as to the Sbarro Health Research Organization at Temple University, supporting Italian American biomedical research through the nationally recognized breast cancer research program."

"I want to add my congratulations to George Katter for his many contributions to medical service here and around the world," said (Rev.) Theodore M. Hesburgh, CSC, President Emeritus of the University of Notre Dame. "His dedication is typical of Notre Dame Alumni and he will long be remembered with gratitude and admiration."

A graduate of the University of Notre Dame and Georgetown University Medical School, Dr. Katter began his medical career in Washington, DC. While serving as Adjunct Professor of Medicine at Georgetown, he co-founded the Center for Cardiovascular Research, collaborating with leading figures of American Cardiology including Proctor Harvey, pioneer of diagnostic cardiology and inventor of the modern stethoscope, and Charles Hufnagel who developed the first artificial heart valve. Dr. Katter himself was part of the Georgetown team which designed and prototyped the first cardiac catheterization procedure.

In Western Pennsylvania, Dr. Katter treated generations of Laurel Highlands area residents. His dedication to meeting the medical needs of the community extended beyond his patients, founding the Mother McCauley Medical Clinic at Mercy Hospital in Johnstown, where thousands of uninsured patients were treated with care and dignity. Upon his retirement in 1998, he founded and is now President Emeritus of the Johnstown Free Medical Clinic, ensuring that those in need would have continued access to professional medical care. For years Dr. Katter travelled to Milot, Haiti to train physicians and health professionals as well as to care for impoverished patients at the Hospital of the Sacred Heart. In recognition of his lifetime's work, Dr. Katter was inducted into Knighthood of the Sovereign Order of Malta by John Cardinal O'Connor and remains an active member.