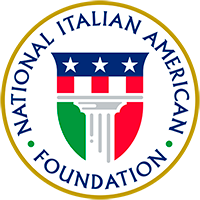 About

Join

Events

Programs

Culture

Support

Ferrero is a premier sponsor of NIAF. Learn More

Forty University Students Receive Travel Grant To Italy's Campania Region Through Voyage of Discovery Program

FOR IMMEDIATE RELEASE

Contact:   Elissa Ruffino (NIAF) 202/939-3106 or elissa@niaf.org

---

FORTY UNIVERSITY STUDENTS RECEIVE TRAVEL GRANT TO ITALY'S CAMPANIA REGION THROUGH VOYAGE OF DISCOVERY PROGRAM

* National Italian American Foundation Sponsors All-Expenses-Paid Trip*

** Students to reside with Italian Families**

(WASHINGTON, D.C.—May 22, 2008) Forty college students from across the United States will participate in the Ambassador Peter F. Secchia Voyage of Discovery program, an all-expenses-paid educational and cultural initiative that sends Italian-American students to Italy. Sponsored by the National Italian American Foundation (NIAF), this year students will tour Italy's Campania region from June 3 through June 12, 2008.

"The goal of NIAF's Voyage of Discovery program is to strengthen Italian-American students' understanding of their heritage and the contributions Italy is making to the United States and the world," NIAF Chairman Dr. A. Kenneth Ciongoli said.

Now in its eighth year, the nine-day NIAF program will include a tour of La Reggia di Caserta, a Bourbon palace in the city of Caserta, and the silk production factory of San Leucio, and a meeting with the local nativity artisans of Via San Gregorio Armeno. Students will attend a conference with local politicians, experts and writers about the region's social problems including the trash crisis in Naples. A visit to the Italian Parliament in Rome also will be part of the itinerary. Students will enjoy cooking lessons in downtown Naples, where they will learn how to prepare authentic Neapolitan pizza. Participants will also meet with a famous artist, Mimmo Paladino, in Torre del Greco and visit Mt. Vesuvius and the ruins of Pompeii. During the program award recipients will be adopted by local university students, who will introduce them to Naples, Italy. They will live with Italian families for three days to learn first hand about traditions and values.

The package, which includes round-trip airfare between the U.S. and Italy, accommodations, meals, guided tours and transfers, is valued at more than $2,500 and financed by NIAF. For more information, visit www.niaf.org/voyageofdiscovery.

NIAF is a non-profit organization based in Washington, D.C., dedicated to preserving the heritage of Italian Americans. To learn about our programs/events, visit www.niaf.org.