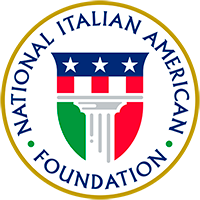 About

Join

Events

Programs

Culture

Support

Former Baltimore Mayor Thomas J. D'Alesandro III, Passed Away

FOR IMMEDIATE RELEASE

CONTACT:
Natalie Wulderk
nwulderk@niaf.org
+1-202-939-3117

---

– The National Italian American Foundation Sends Prayers and Condolences –

(Washington, D.C. – October 21, 2019) – The National Italian American Foundation (NIAF) sends its prayers and condolences to the family of former Baltimore Mayor Thomas J. D'Alesandro III who passed away at the age of 90 on Sunday. Mr. D'Alesandro was the eldest brother of U.S. House Speaker Nancy Pelosi.

Mr. D'Alesandro was born in Baltimore on July 24, 1929, the son of Thomas J. D'Alesandro Jr. and Annunciata Lombardi. Mr. D'Alesandro was the first-born child of seven and raised Roman Catholic.  He graduated from Loyola High School and College and the University of Maryland School of Law. Following a brief career in the Army, 1952-55, he became the administrative floor leader under Baltimore Mayor J. Harold Grady. In 1963, Mr. D'Alesandro was elected city council president and, in 1967, was elected the mayor of Baltimore.

"On behalf of the National Italian American Foundation, we send our prayers and condolences to Mr. D'Alesandro's family," said NIAF Chair Patricia de Stacy Harrison. "His civic-mindedness and public service to the city of Baltimore, guided by his Italian American upbringing and values, is something the Italian American community should honor and embrace in our own lives."

Current Baltimore Mayor Bernard Young praised Mr. D'Alesandro for "removing racial barriers in employment and education," and for laying the legislative groundwork for the development that became the city's famous Inner Harbor.

Prior to being sworn in as mayor, D'Alesandro agreed on major goals to improve city services and civil rights in Baltimore. Civil rights laws were enacted; close liaison with key agency, bureau and finance heads were established; neighborhood multipurpose centers and mayor's stations were opened to improve delivery of city services; and the Departments of Housing and Community Development were established to coordinate code enforcement, urban renewal, and related housing matters. During his first four months in office, Mr. D'Alesandro appointed more African Americans to posts than any predecessor.

"All his life, Tommy worked on the side of the angels," Pelosi's statement said. "Now, he is with them. With his commitment to his family and public service, his life has truly blessed America."

"Mr. D'Alesandro's legacy will endure thanks to his selfless public service," said NIAF Chair Gabriel A. Battista. "We here at NIAF are grateful to have had such an honorable figure as a member of the Italian American community. He will be dearly missed and NIAF sends our sincerest thoughts and condolences to his family."

Mr. D'Alesandro is survived by his wife Margaret, five children and 10 grandchildren.

To read Speaker Nancy Pelosi's statement, visit: http://bit.ly/31zWJLI.

---

The National Italian American Foundation (NIAF) is a non-profit, non-partisan organization dedicated to preserving, promoting and protecting the Italian American heritage and culture. To learn more about the Foundation and become a member, please visit www.niaf.org.