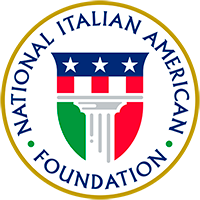 About

Join

Events

Programs

Culture

Support

Erminia Motika Passed Away

FOR IMMEDIATE RELEASE

CONTACT:
Natalie Wulderk
nwulderk@niaf.org
+1-202-939-3117

---

– NIAF Sends Condolences to Daughter Lidia Bastianich and Family –

(Washington, D.C. – February 22, 2021) The National Italian American Foundation (NIAF) sends its condolences to the family of Erminia Motika who passed away at the age of 100 on February 14. Motika was the mother of Emmy Award-winning television host, author, and restaurateur Lidia Bastianich.

"We are deeply saddened to hear of Erminia Motika's passing," said NIAF Chairman The Honorable Patricia de Stacy Harrison. "Together with her daughter, Lidia, Erminia brought the love and joy of family and food—the pillars of the Italian American experience—to the homes of millions. She will be missed by her family and millions of people throughout the world."

Motika, affectionately known as "Grandma" to fans, was on many of Bastianich's cooking shows throughout Bastianich's successful career, including her latest "Eating in with Lidia" PBS special which has responded to the challenges presented by the Covid-19 pandemic.

On February 19, Bastianich announced the sad news on social media: "Our team will be dedicating many of my future posts to her as we get through this difficult time."

---

The National Italian American Foundation (NIAF) is a non-profit, non-partisan organization dedicated to preserving, promoting, and protecting the Italian American heritage and culture. To learn more about the Foundation, please visit www.niaf.org.