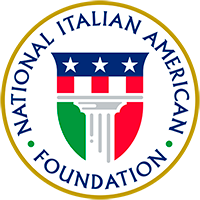 About

Join

Events

Programs

Culture

Support

Ferrero is a premier sponsor of NIAF. Learn More

Corporate Leader Rick Caruso joins the National Italian American Foundation Board of Directors

FOR IMMEDIATE RELEASE

Contact:   Elissa Ruffino (NIAF) 202/939-3106 or elissa@niaf.org

---

(WASHINGTON, DC — March 26, 2003) Rick J. Caruso, founder and CEO of Caruso Affiliated Holdings, a national diversified real estate company based in Los Angeles, CA, has been elected to the board of directors of the National Italian American Foundation (NIAF). The elections were held on March 7 during the Foundation's annual board meeting at the New York Stock Exchange (NYSE) Board Room in New York City.

"We are very pleased and delighted that Rick Caruso has accepted this position," said NIAF President Joseph R. Cerrell and a Los Angeles public affairs executive. "Rick will greatly enhance the NIAF presence in the Southwest region of our country," Cerrell added.

At Caruso Affiliated Holdings, Caruso directs the firm's strategy and growth and leads its community outreach initiatives. Under his direction, the firm has expanded from a real estate investment company into one specializing in acquisition, development and management of commercial real estate with an ownership portfolio of more than 35 commercial and retail properties throughout the United Sates. Caruso Affiliated Holdings is recognized as the premier retail developer in California and the nation.

A native of Los Angeles, Caruso received a bachelor of science degree with honors from the University of Southern California in 1980 and Juris Doctor from Pepperdine University School of Law in 1983, where he was a Brock Scholar. In 1995, he was named Alumnus of the Year by Pepperdine School of Law. Caruso was "Of Counsel" with a national law firm as a member of the corporate finance department until 1987, when he then devoted his energies full time to Caruso Affiliated Holdings.

He currently is the President of the Los Angeles Police Commission, which oversees the Los Angeles Police Department. He resides in the Los Angeles area with his wife, three sons and one daughter.