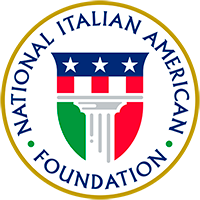 About

Join

Events

Programs

Culture

Support

Coauthors of "Road to Valor: A True Story of WWII Italy, the Nazis, and the Cyclist Who Inspired a Nation" Receive Award at San Francisco Gala

FOR IMMEDIATE RELEASE 

Contact:   Elissa Ruffino (NIAF) 202/939-3106 or elissa@niaf.org

---

*Italian Cyclist Carried Counterfeit Identity Cards Helping Jews to Survive Holocaust*

(WASHINGTON, D.C. – June 12, 2012) The National Italian American Foundation (NIAF) will honorAili and Andres McConnon, coauthors of "Road to Valor: A True Story of World War II Italy, the Nazis, and the Cyclist Who Inspired a Nation" at its West Coast Gala on June 21, 2012, at The Fairmont San Francisco Hotel in San Francisco, Calif. The McConnons, who are siblings, will receive the Mazzei Award in Thought Leadership for their outstanding contributions to research, scholarship and innovative thinking. The NIAF gala begins with a 6 p.m. cocktail reception in the Fountain and Crystal Room, followed by dinner in the famed Venetian Room.

The new book, published in June by Crown Publishers/Random House, chronicles the life of Gino Bartali, champion Italian cyclist and World War II hero, whose legendary story reflects the Italian soul and character. In the late fall of 1943, Bartali accepted a request from Florence's Cardinal Elia Dalla Costa to cycle through Tuscany, Umbria and sometimes even farther to carry materials necessary to counterfeit identity cards for Jews so they could hide and survive the war. Bartali also personally helped a Jewish family friend and his wife and children with food and housing during the German occupation of Florence.

The book showcases aspects of professional cycling, Fascist-and Nazi-occupied Italy, the experiences of Jews in World War ll, and post-war Italian politics. It is the first book written about Bartali in English and the only one to fully explore Bartali's war-time work.

The NIAF honorees also include Roberto Crea, Ph.D., chief executive officer, founder, and president of CREAGRI Inc., John A. Legnitto, vice president and group manager for the San Francisco region at Recology; Kim Polese, chairman of ClearStreet Inc., and Anna Paola Snaidero, vice president of public relations and advertising of Snaidero USA.

The Foundation will honor Crea with the NIAF Special Achievement Award in Biotechnology, and Legnitto with its Special Achievement Award in Environmental Citizenship. NIAF's Special Achievement Award in Technology will be awarded to Polese. Snaidero will receive the Foundation's Special Achievement Award in Business.

The NIAF West Coast Gala will also showcase San Francisco's vibrant international community while celebrating the rich heritage of Italians and Italian Americans. Blues guitarist and musician Johnny Rivers will lead the list of celebrities attending the event.

Jeffrey M. Capaccio, Esq., and Marcella Leonetti-Tyler, NIAF regional vice presidents for the far west (north) and far west (south), respectively, will serve as dinner co-chairs. The gala will benefit the Foundation's scholarship and education programs. Tickets begin at $300 per person. Attire: Business. For more ticket information or sponsorship opportunities, contact Jerry Jones at 202-939-3102 or jerry@niaf.org and visit www.niaf.org/westcoastgala

The National Italian American Foundation (NIAF) is a non-profit organization dedicated to preserving and promoting the heritage of Italian Americans. To learn about our programs/events, visit www.niaf.org.