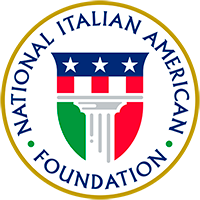 About

Join

Events

Programs

Partnerships

Culture

Captains of Industry to be Honored at New York Gala

FOR IMMEDIATE RELEASE

Contact: Elissa Ruffino, 202-939-3106, elissa@niaf.org
______________________________________________________________________

*New York City at Renaissance-Inspired Cipriani 42nd Street*

(WASHINGTON, D.C. – March 25, 2014)  The National Italian American Foundation (NIAF) will hold its annual New York Gala on April 3, 2014, at Cipriani 42nd Street in New York City. The evening's honorees include Joseph Brancato, managing principal at the global design firm Gensler; Carmine Di Sibio, global managing partner—Client Services at EY; Mary Ann Esposito, renowned chef and television personality; and Lt. Gen. USMC (ret.) Frank Libutti, chief executive officer and president of PS&S Global LLC, the environmental remediation and alternative and renewable energy firm. The NIAF gala begins with a cocktail reception at 6:30 p.m., followed by an awards program and dinner.

During the gala, before 500 guests, the Foundation will honor Brancato with the NIAF Special Achievement Award in Real Estate and Design, and Di Sibio with its Special Achievement Award in Financial Services. NIAF's Special Achievement Award in Culinary Arts will be awarded to Esposito and its Special Achievement Award in Military Service will be awarded to Libutti.

Special to the evening, the chair from the Classics Department of the University of Maryland, along with NIAF's Co-Chair of the Education and Scholarship Committee Anita Bevacqua McBride, will be present when the Foundation introduces the NIAF Ernest L. Pellegri Grant for $500,000 that was recently awarded to the University. Their project, "Between Washington and Ancient Rome: The NIAF Pellegri Program on Roman Antiquity and Its Legacy in America," will support the study of Latin, ancient Roman archeology, and ancient Roman civilization; and offer opportunities for students to study abroad, conduct research, and pursue fellowships in the United States and Italy.

As Managing Principal for the Northeast and Latin America regions, Brancato directs Gensler's offices in Boston, Morristown, New York, Pittsburgh, Toronto, San Jose, Costa Rica, Mexico City, Mexico and Sao Paulo, Brazil. During his 29-year career at Gensler, Brancato has worked closely with his partners and clients to position Gensler as one of the top architecture and design firms in the world. He has shaped Gensler's internal gConnect program, which focuses on the professional development of their young leaders. Brancato currently serves on the Board of the Avenue of the Americas Association and the Finance Committee for the American Institute of Architect's New York Chapter. He co-chairs the Special Events Committee of the Association for the Help of Retarded Children, serves as the Event Co – Chair for the St. Francis Food Pantries, and co-chairs the Nostra Storia Fundraiser for FIAO, (The Federation of Italian-Americans Organizations).

During his 26-year career, Di Sibio has served as an advisory and assurance partner for EY's largest clients in the financial services industry, including Goldman Sachs; Bank of America; State Street; Lehman Brothers; Bank of New York; UBS and KeyCorp. Di Sibio is a member of the American Institute of Certified Public Accountants, and holds a Bachelor of Arts degree from Colgate University and a Masters of Business Administration in finance from New York University's Stern School of Business. He serves on the boards of several education and family-based not-for-profit organizations, including Prep for Prep, Foundation for Educating Children with Autism, and Family Promise.

Esposito is the creator and host of "Ciao Italia with Mary Ann Esposito"™, which is celebrating its milestone 25th season on PBS, making it the longest running television cooking series.  Esposito has shared regional Italian cooking with audiences around the world through her show. Last year, she received the Order of the Star of Italy Cavaliere award from the president of the Italian Republic and the Premio Artusi award for her work in promoting Italian food.  She is the author of 12 cookbooks; "Ciao Italia Family Classics" is her latest.  When not in front of the camera or writing books, she shares her love for authentic and traditional Italian food on www.ciaoitalia.com and www.facebook.com/maryannesposito.

Prior to joining PS&S Global, a Service Disabled Veteran Owned Small Business (SDVOSB), Libutti served for 35 years in the United States Marine Corps and retired as Lt. General. In 2002, he led the New York City Police Department's Counter Terrorism Bureau as deputy police commissioner.  Libutti oversaw the U.S. Department of Homeland Security's intelligence operations as undersecretary for Information Analysis and Infrastructure Protection, a position then President George W. Bush nominated him for in 2003. His career includes many managerial positions focusing on domestic and strategic security challenges and is now centered on engineering and technology.

The mistress of ceremonies for the evening will be CBS News Correspondent Alexis Christoforous.

The event is chaired by Gerard S. LaRocca, NIAF Board Member and chief administrative officer, Americas, Barclays Capital.

The gala also includes musical performance by Louis Prima Jr. and The Witnesses, an eight-piece brass-infused swing band.

Proceeds from NIAF's New York Gala will benefit the Foundation's philanthropic and educational programs. Tickets begin at $750 (member); $1,000 (non-member). Attire: Cocktail.  For more information or sponsorship opportunities, visit: www.niaf.org/nyc or contact Jerry Jones at 202-939-3102 or jerry@niaf.org.

The National Italian American Foundation (NIAF) is a non-profit organization dedicated to preserving and promoting the heritage and culture of Americans of Italian descent. Visit www.niaf.org.