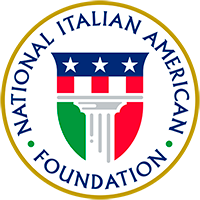 About

Join

Events

Programs

Culture

Support

Ferrero is a premier sponsor of NIAF. Learn More

Bracco Foundation and National Italian American Foundation Call For Submissions

FOR IMMEDIATE RELEASE 

Contact:   Elissa Ruffino (NIAF) 202/939-3106 or elissa@niaf.org

---

** $100,000 NIAF Scholarship**

(Washington, D.C. – March 12, 2014) The Bracco Foundation, in cooperation with the National Italian American Foundation (NIAF), is pleased to announce a $100,000 NIAF scholarship dedicated to the study of "Iodine-Deficiency Awareness Among Healthcare Professionals and Mothers in the U.S.A." Italian Americans and Italian citizens with permanent residency in the United States, who hold post- graduate degrees including a Ph.D., M.D. or MSc, have an expertise in endocrinology or nutrition, and are no more than 35 years of age at the time of the application deadline, are invited to submit their applications. Deadline: June 30, 2014.

"NIAF is proud to partner with the Bracco Foundation as it launches its progettoDiventero' (Young People Project), a long-term initiative to help young professionals through innovative training programs that link academics and industry," said NIAF President John M. Viola. "Together, we now have the opportunity to make a long-term impact on this field of science and its scholarship."

The $100,000 NIAF scholarship's duration is for 18 months to support the award recipient in his or her research program at Boston University School of Medicine in the Thyroid Health Center of the Section of Endocrinology, Diabetes and Nutrition. The project will begin on September 1, 2014.

The application can be accessed at NIAF's website – www.niaf.org/bracco. Applications will be reviewed by a committee consisting of faculty at the Boston University School of Medicine and the Bracco Foundation. Along with the completed online application, the following documents must be sent to bracco@niaf.org. They include: a detailed curriculum vitae; a scan of the candidate's degree certificate and/or doctoral certificate with marks awarded for individual intermediate examinations and final examinations; and an electronic file of any publications and or patent applications.

The National Italian American Foundation (NIAF) is a non-profit organization based in Washington, D.C., and dedicated to preserving the heritage of Italian Americans. Visit www.niaf.org.