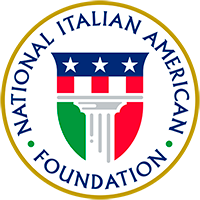 About

Join

Events

Programs

Culture

Support

Ferrero is a premier sponsor of NIAF. Learn More

Fourth Annual Congressional Bocce Ball Tournament

FOR IMMEDIATE RELEASE

Contact: Elissa Ruffino, 202-939-3106, elissa@niaf.org

_______________________________________________________________________________________________________

SPONSOR:               

National Italian American Foundation (NIAF)

 WHEN:                      

Monday, May 23, 2016

4 to 6 p.m.

 WHERE:                    

Venable LLP

575 7th Street, NW

Washington, D.C., 20004

To bring together the Italian American political community in Washington through a popular Italian and Italian American pastime, the National Italian American Foundation is hosting its Fourth Annual Congressional Bocce Ball Tournament on May 23.

Each year, U.S. Representatives of the Italian American Congressional Delegation (IACD) look forward to the annual event as an opportunity to celebrate their heritage with colleagues and strengthen ties with the Italian American community at large.

U.S. Rep. Bill Pascrell, left, competes in the fourth annual Congressional Bocce Tournament on Monday, May 23.  Pascrell and his partner, U.S. Rep. Pat Tiberi, center, defeated a team from Xerox in an event sponsored by the the National Italian American Foundation (Photo Credit: CNN)

Congressmen Pat Tiberi (Ohio) and Bill Pascrell (N.J.), co-chairmen of the IACD, have organized two teams to compete in the tournament. They will be joined by Representatives Mark Amodei (Nev.); Michael Capuano (Mass.); Mike Doyle (Pa.); Tom Marino ( Pa.) and Jim Renacci (Ohio).

NIAF's leadership, including NIAF President John M. Viola, Vice Chairs Gabriel A. Battista and Patricia de Stacy Harrison, Treasurer Robert Carlucci, the Foundation's Government Relations and Public Policy Committee Chair Mark Valente lll, and board members Joseph Della Ratta,Joseph Lonardo, Anita Bevacqua McBride, Louis E. Tosi, and Mike Zarrelli, will join business and community leaders at the event.

Bocce ball is one of the earliest known outdoor sports pastimes and played in more countries than any other ball game, excluding soccer. It dates back to 264 B.C. with the Romans and has evolved to a popular pastime throughout Europe, especially with countries with Italian migrant populations. During the 1970s, the game gained popularity in the United States. Since 1977, the United States has sent competitors to every world championship.

NIAF is nonpartisan and serves as an important voice for Italian Americans in Washington, D.C. The Foundation works closely with Congress, The White House, the Department of State, the U.S. Embassy in Rome, and the Italian Embassy in Washington to promote Italian American heritage and serve as a nonpartisan educational foundation. As a unified voice on issues of importance to Italian Americans, the Foundation builds relationships with key decision makers on behalf of the Italian American community and serves as a resource and thought leader for politicians, policy makers and diplomats. Visit www.niaf.org.