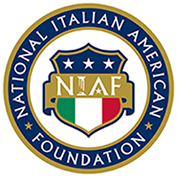 About

Support

Membership

Programs

Culture

98.7WFMT Celebrates Luciano Pavarotti's 70th Birthday with a Special Two-Hour Profile To Air October 12

FOR IMMEDIATE RELEASE 

Contact:   Elissa Ruffino (NIAF) 202/939-3106 or elissa@niaf.org

---

CONTACT:   Holly H. Gilson at (773) 509-5424 or hgilson@wfmt.com

Chicago, IL – The WFMT Radio Network and 98.7WFMT is proud to present a two-part profile of the life and career of the great tenor, Luciano Pavarotti. In honor of Signor Pavarotti's 70th birthday, 98.7WFMT will air this tribute, Pavarotti –The Legend At 70, on Wednesday, October 12 at 8:00 p.m. In addition, the WFMT Radio Network is syndicating the special to stations throughout the United States and Europe.

Commissioned by the WFMT Radio Network, the special was produced by London-based Jon Tolansky(Renata Tebaldi: the Voice of An Angel, Fisher-Dieskau at 80, Guilini at 90). Tolansky interviewed Pavarotti just a few weeks ago at his summer home in Peasaro, Italy. This rare and in-depth interview covers a wide range of topics, from Pavarotti's life, career and experiences with other legendary musicians, to inside stories about his recordings and operatic roles. He also reflects on specific roles and his greatest stage achievements, including Tonio (La Fille du Regiment), The Duke of Mantua (Rigoletto), King Gustavus (Un Ballo in Maschera), Canio (Pagliacci), Manrico (Il Trovatore), Rodolfo (La Boheme), Pinkerton (Madama Butterfly) and Calaf (Turandot).

Pavarotti – The Legend at 70 also includes Signor Pavarotti singing concert repertoire including Verdi's Requiem Mass, traditional Italian songs, selections from The Three Tenors concerts, and performances with luminaries like Herbert von Karajan, Carlos Kleiber, and Sir George Solti. Renee Fleming, Sir Edward Downs, Marilyn Horne and others provide additional commentary and insight on the Pavarotti legend.

Jon Tolansky delves into Pavarotti's passions beyond the performance stage – his love of football, fine dining and his extensive work for charity, including the Pavarotti Music Center in Mostar.

"Commissioning Jon Tolansky to produce Pavarotti – The Legend at 70, is an example of our commitment to supporting the creation of important new radio programs and finding the means for them to be heard by the largest possible audience," said Steve Robinson, Senior Vice President for Radio. "Jon Tolansky is one of the most creative and exciting classical music radio producers in the world. He was warmly received by Pavarotti and rapport they established is evident throughout the program, adding a special element to this unique audio portrait."

Pavarotti – The Legend at 70 is hosted and produced by Jon Tolansky. Executive Producer is Steve Robinson. More information about this special, programming on 98.7WFMT and offerings from the WFMT Radio Network are available at www.wfmt.com.

This program is made possible by the Corporation for Public Broadcasting, a private corporation funded by the American people. Pavarotti – The Legend at 70 is being promoted in partnership with the National Italian American Foundation (NIAF), www.niaf.org.

About 98.7WFMT and the WFMT Radio Network

98.7WFMT, Chicago Classical Experience is the market's only classical radio station, offering the country's most diverse mix of classical and fine arts programming.

The WFMT Radio Network, the international syndication division of award-winning classical music station 98.7WFMT, is one of the world's most well-regarded sources for fine arts radio programming. The WFMT Radio Network syndicates concerts by the New York Philharmonic, Los Angeles Philharmonic, Seattle Symphony Orchestra, Jazz at Lincoln Center, and Chamber Music Society of Lincoln Center, as well as ongoing series and documentary specials such as Exploring Music with Bill McGlaughlin and Leonard Bernstein: An American Life. The WFMT Radio Network also offers exclusive programming from Germany's Deutsche Welle Radio, the British Broadcasting Corporation, and dozens of classical, folk, jazz, and news series, as well as specials to radio outlets around the world.