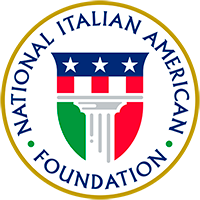 About

Join

Events

Programs

Culture

Support

Ferrero is a premier sponsor of NIAF. Learn More

40 Italian Students Visit Washington, DC

FOR IMMEDIATE RELEASE

Contact:   Elissa Ruffino (NIAF)  202/939-3106202/939-3106 or202/939-3106 elissa@niaf.org

---

Contact: Serena Cantoni in NYC with students at   202/256-4743202/256-4743 for interviews or
Elissa Ruffino  202/387-0600202/387-0600 ext. 13 or elissa@niaf.org

40 ITALIAN STUDENTS TO MEET U.S. SUPREME COURT JUSTICE SCALIA & U.S. CONGRESSWOMAN MORELLA ON CAPITOL HILL
The NIAF Sponsors 160 Student Exchanges
**Thursday, July 26, and Friday, July 27**

(WASHINGTON, DC – July 26, 2001) Forty Italian students attending universities throughout Italy are in Washington, DC, today and tomorrow, Friday, July 27 to participate in The Gift of Discovery: Learning Exchange, Italy and America, an educational and cultural program sponsored and paid for by The National Italian American Foundation.

In Washington, DC, the participants will meet with U.S. Supreme Court Justice Antonin Scalia and tour the U.S. Supreme Court and the White House. They will also visit Capitol Hill, meet Congresswoman Connie Morella, tour the U.S. Capitol Building and learn about artist Constantino Brumidi's contributions. The students will travel back to Italy on Sunday, July 29, 200.

The Foundation's program will increase the participants' understanding of America and the progress that Italian Americans have made in the last century. Over 600 students between the ages of 18 and 23 applied to the Foundation's Gift of Discovery program. A total of one hundred and twenty Italian American students were hosted by the NIAF on a 10-day trip to northern and southern Italy from May 18-28 and June 13-23.

On Friday July 20, the Italian students arrived in Providence, RI for three days to participate in the Foundation's 8th Annual Youth Retreat. At the retreat, the students learned about Italian American traditions and compared those traditions to their heritage, took a boat tour of the rivers of Providence and networked with Italian American students.

In New York City, the group visited the New York Stock Exchange (NYSE) and East Side Tenement Museum. They enjoyed an evening boat cruise and dinner on the Hudson River and visited a Krispy Kreme store in Long Island to make doughnuts and learn about the American franchise business model.

In Philadelphia, the participants visited Cabrini College and learned about American university life. A tour of the city included South Philly, the home of many famous Italian Americans. The students also traveled to Trenton, NJ and attended a "Trenton Thunder" baseball game.