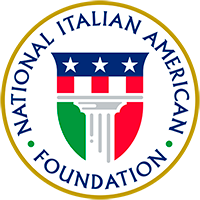 About

Join

Events

Programs

Partnerships

Culture

27th Anniversary Gala 2002 Review

The NIAF brought its 2002 Annual Convention to a close with its 27th Anniversary Gala Dinner October 26. More than 3,000 NIAF supporters attended the black-tie dinner, which honored six very worthy individuals. Academy Award-winning actors Robert De Niro and Sophia Loren were inducted into the NIAF Italian American Hall of Fame. Paul Chiapparone, vice chairman of Electronic Data Systems (EDS), was honored with a NIAF Special Achievement Award for Humanitarian Service. Christina Johnson, president and CEO of Saks Fifth Avenue, and Robert Nardelli, chairman, president and CEO of The Home Depot, both received NIAF Special Achievement Awards in Business. Thomas D. Mottola, chairman and CEO of Sony Music Entertainment, Inc., was honored with a NIAF Special Achievement Award in the Music Industry.

The 2002 Gala dinner chairman was Dick Grasso, chairman of the New York Stock Exchange and NIAF vice chair. CNBC anchor Ron Insana was the master of ceremonies. The 2002 Italian sponsoring region was Friuli Venezia Giulia. The Republic of Italy was well-represented on the dais by Marcello Pera, president of the Italian Senate.