NIAF's fifth annual Photo Contest asked photographers, amateurs and professionals, to submit images that best captured "That's Amore." NIAF received more than 150 beautiful, amazing, expressive images. That made our judges job difficult, selecting the top six photos out of 22 semi-finalists, considering technical quality and composition, and expressing the contest theme. Ultimately, the judges chose a Grand Prize Winner and five Second Place winners.
The Grand Prize: NIAF is proud to host the winner and a guest at its 42nd Anniversary Weekend Gala on November 3-4, including round-trip flights, a two-night stay at the Washington Marriott Wardman Park Hotel, and tickets for all Gala events. All winners will receive one-year NIAF Associate Memberships.
The winning photos will be displayed at the Expo Siciliana during NIAF's Gala Weekend as well as published in NIAF's social media pages and in the upcoming winter issue of Ambassador magazine.
Stay tuned for the NIAF 2018 Photo Contest to be announced next Summer!
________________________
Grand Prize Winner
GLI AMANTI in SIENA
Nicole Alexandra Cacchiotti
Melrose, Mass.
Photo Equipment Used: Nikon D7000
It was early evening in Siena, Italy when people were getting off work, and the streets were starting to darken. As I looked around a corner, I saw a young couple walking quietly side by side. I waited till they approached mid-point, then tilted my camera to frame them between the buildings. Just then, they reached out to take each other's hand, and I thought, now "That's Amore!"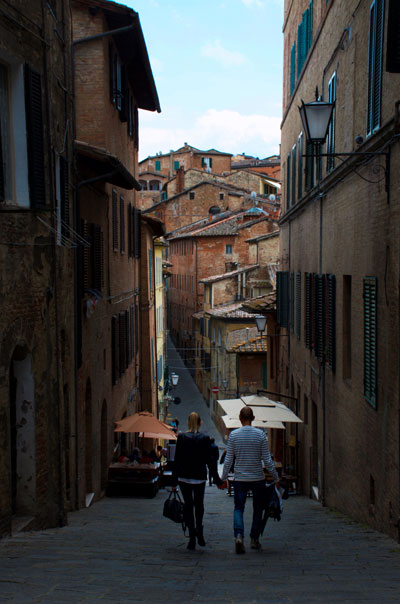 ________________________
Second Place Winner
FIRST BITE
Alberto DeCicco
Niles IL, 60714
Photo Equipment Used: Camera
"Amore al primo morso!" Love at first bite! You're never too young to find your first true love, especially when it is pizza! At two years old, Mila found amore in the shape of a margherita pizza from Eataly Chicago!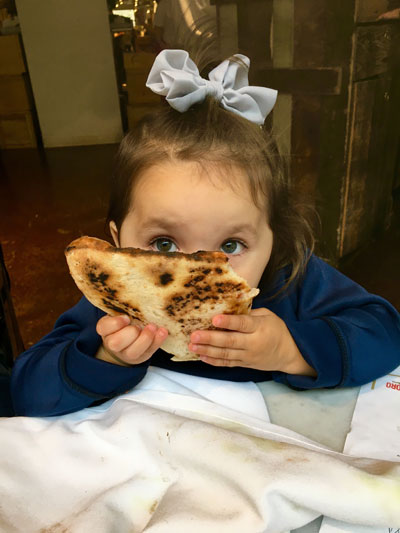 ________________________
Second Place Winner
TORVAIANICA LOVERS
Gianlorenzo De Donno
Rome, Italy
Photo Equipment Used: Konica Tomato with Ilford 125
Two old lovers walking away on the shore of Torvaianica (in the province of Rome), as the love that been in the past is in risk to disappear in today's world. But they are walking together and so tight that I can feel this love touching me, if I only pay attention. So, it is real, is in all of us, and all we have to do is to spread it out in our world. "Don't Forget That's Amore!" Taken in August 2017.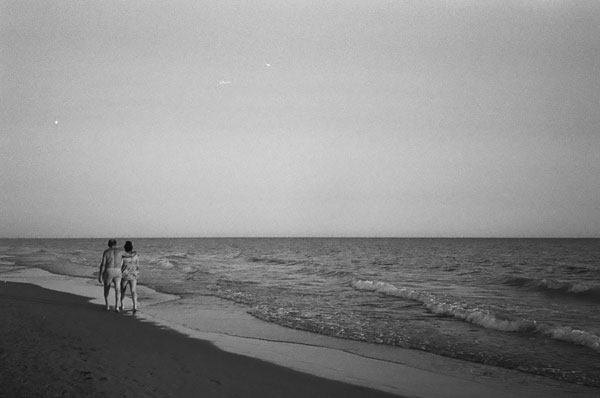 ________________________
Second Place Winner
Amore in the Museum
Silvia Silvestri
Milano, Italy
Photo Equipment Used: Canon EOS 1200
Every first Sundays of the month, all the state museums in Italy have free admission. I was visiting the Pinacoteca di Brera in Milan, in October last year, and wandering among the countless masterpieces on my way. Suddenly, in the messy crowd, something magic happened: two young lovers, embraced, admiring "The Kiss" by Francesco Hayez, one of the emblematic images of the Pinacoteca and, perhaps, the most widely reproduced Italian painting.  Two young dreamers, in love with life, art and future.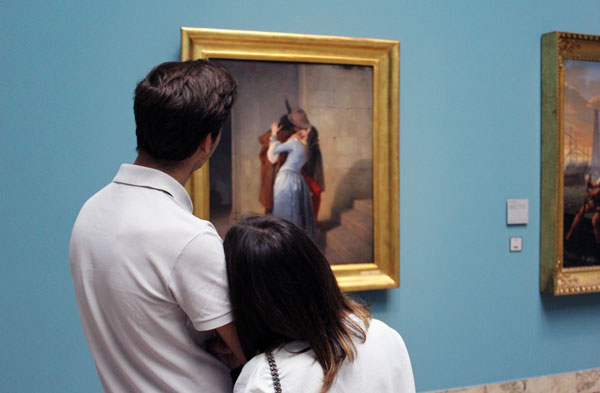 ________________________
Second Place Winner
Childhood Friends
Angelo Greco
Washington, D.C.
Photo equipment used: iPhone 6
Taken November 13, 2016, in Gela, Sicilia. Antonio, Calogero and Calogero meet in the communal villa as they have every day for over 50 years! 💚❤️🇮🇹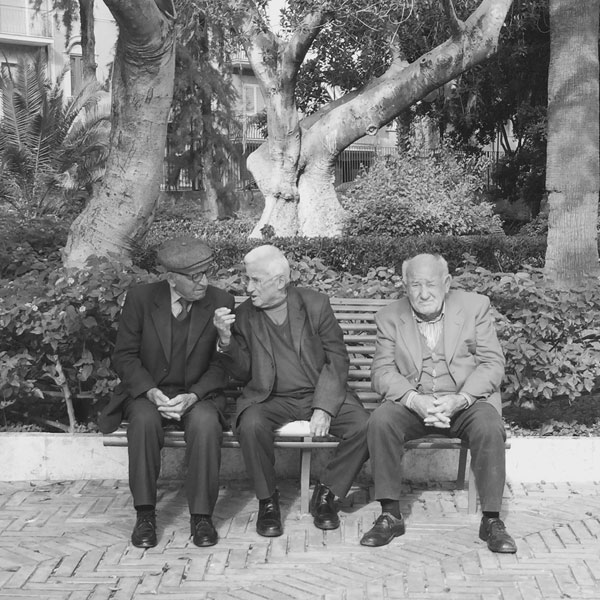 ________________________
Second Place Winner
Wedding Day with Grandfather
Joanna Fedeli
Cleveland, Ohio
Photo Equipment Used: Canon EOS 6D
This is my grandfather and me on my wedding day last year in Italy. Nothing filled my grandfather, an Italian immigrant, with more love than witnessing his granddaughter wed in the country where his life and dreams began. This moment captures a precious milestone shared and the love between generations. Behind his tears is unconditional love, and in those hands, years of endless hard work. Two of the greatest gifts he has shared with me.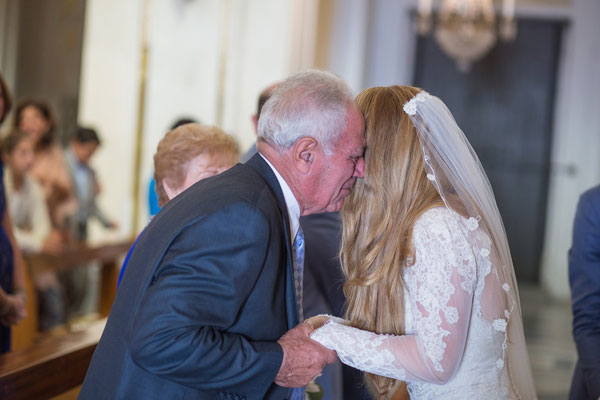 ________________________