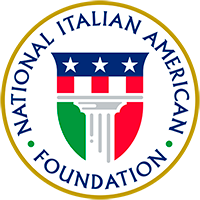 About

Join

Events

Programs

Culture

Support

Ferrero is a premier sponsor of NIAF. Learn More

Kenneth G. Langone

Ken Langone was born in Roslyn Heights, New York to working class parents in a close-knit Italian family. His father earned a living as a plumber and his mother worked in a cafeteria. Despite warnings from Ken Langone's high school principal not to waste money sending Ken Langone to college, the Langones mortgaged their house so that their son could attend Bucknell University in Pennsylvania. To help pay for school, an ambitious Ken Langone worked as a ditch digger, caddy, and butcher's assistant. He graduated from Bucknell in 3.5 years with a BA in Economics. After graduating, Ken Langone found work in the investment department of Equitable Life Assurance Company, where he worked full time while attending night classes four nights a week at the New York University School of Business. He obtained his MBA from NYU in 1960. Today, the New York University sponsors a night school program called the "Langone Program" in the Leonard Stern School of Business with curriculum that includes Ken Langone's business model.

After completing his college education, Ken Langone joined the United States military and completed two years of service in the United States Army.

Early Career in Business:

In 1961, Mr. Langone took an interest in Wall Street and became an associate at R.W. Pressprich & Company. He rose quickly in the company and soon became Executive Vice President at Pressprich. Ken Langone's career in business caught the attention of the public where he seized advantage of an opportunity to join up with Texas businessman Ross Perot and his start-up company, Electronic Data Systems. Ken Langone took EDS public in 1968 at an astonishing 118 times the earnings, or $16.50 a share. After this phenomenal success, Ken Langone continued his relationship with Ross Perot as the future presidential candidate's advisor. Not much later, Ross Perot promoted Ken Langone to president and chief operating officer for the company. Ken Langone's friendship with Ross Perot continues to this day.

In 1974, Ken Langone founded Invemed Associates, Inc. a small Park Avenue investment bank founded to finance start-ups in the medical field. Also in 1974, Ken Langone bought his first seat on the New York Stock Exchange for $60,000. He later sold his seat for $1.5 million, contributing to his reputation as a businessman who buys low and sells high. On this achievement, Ken Langone remarked "now I'm making 500 percent of my money." A year later, Ken Langone made $5 million for a medical electronics company called Ivac, which he later took over and sold to Eli Lilly for stocks in 1977. This business deal resulted in Eli Lilly's medical instruments division, which has grown into a multi-billion dollar division. Since then, Ken Langone has become one of Eli Lilly's largest shareholders.

Not all of Ken Langone's early business ventures resulted in financial success. From a deal he made with Stirling Homex Corp. Ken Langone learned the value of straight dealing and financial responsibility. The Stirling Brothers deceived Ken Langone about the numbers involved in a business transaction, and from this regrettable experience, Ken Langone took a more hands-on approach to future business, personally inspecting his investment ventures and particularly taking care to assess the integrity of the people involved as a measure of the integrity of the company.

The Founding of Home Depot:

Ken Langone's commitment to integrity proved most advantageous when Ken Langone became interested in a home improvement business called Handy Dan. Before investing, Ken Langone personally inspected every Handy Dan establishment. "When I buy a stock," he said about the decision, "I want to know everything about that company. I don't want any distractions." Ken Langone wanted to learn the details of the company and really understand its potential before committing himself to a 14 percent stake in the business. Through this venture, Ken Langone established a relationship with Handy Dan's CEO Bernard Marcus that developed into a friendship. Ken Langone supported Bernard Marcus in a disagreement he had with Sanford Sigiloff, an executive at Handy Dan's parent company. As a result of these dealings, Handy Dan bought out Ken Langone and subsequently fired Marcus and his CFO Arthur Blank.

Following this development, Ken Langone, Bernard Marcus, and Arthur Blank founded their own home improvement store, the start-up that would later become the juggernaut Home Depot. Ken Langone provided financial support through his Inverned Associates, Inc. The first Home Depot opened its doors in Atlanta, GA in 1978. Today, Home Depot is a nationwide chain employing more than 300,000 people.

Recent Activities:

Ken Langone remains highly active in the business world. Since founding Home Depot he has created textile firm Unifi, Inc. through a successions of mergers. He was also the mastermind behind Patlex Corp., the company which secured Gordon Gould the rights for the laser, an invention worth over $190 million in royalties.

In 2005, Ken Langone received considerable attention following his bid to purchase the New York Stock Exchange. After his 31 year relationship with the New York Stock Exchange, Ken Langone hoped to open up a stock exchange that would rely on electronic trading as an improvement on the current model. Although this deal fell through, Ken Langone attracted the interest of Wall Street for the boldness of the venture.

Ken Langone continues to participate heavily in philanthropy, donating millions of dollars to charities, especially in education, medicine, and organizations dedicated to servicing the disadvantaged. He has also served on a number of boards, including the New York University's Medical School, the AutoFinance Group, Database Technologies, ChoicePoint, Inc and the Board of Overseers for the New York Stern School of Business.