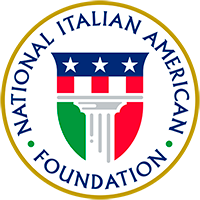 About

Join

Events

Programs

Culture

Support

Ferrero is a premier sponsor of NIAF. Learn More

Ambassador Magazine Vol 34 No 1

The Fall 2022 Ambassador magazine is the first issue under the new editor Elena Isella. A first-generation Italian America, Isella felt right at home working with writers to shape her first issue for NIAF members to enjoy. This Toscana! issue explores the rich history of Tuscany to promote NIAF's 2022 Region of Honor. Readers will learn about a leather trade school in Florence and its White House connection. Wine connoisseurs will be delighted to read the history behind Chianti. Ever thought of visiting the Leaning Tower of Pisa? Check out the story on what else there is to see and do in this Tuscan city. All the Ambassador's favorite sections Paesani, Ciao Italia, Room with a View, the cinema column, and more remain and will bring joy, enlightenment and pride to each reader.