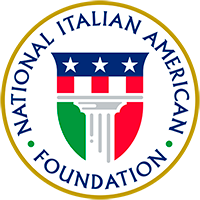 About

Join

Events

Programs

Culture

Support

Ferrero is a premier sponsor of NIAF. Learn More

Ambassador Magazine Vol 33 No 3

Springtime has arrived and so has the Spring 2022 Ambassador magazine! This Destination Italia! issue introduces Tuscany as NIAF's 2022 Region of Honor with an overview of one of Italy's most engaging and visited regions, and a lovely point-of-view feature written from Florence's Piazzale Michelangelo. Start planning your trips this year with our stories about Italy's dazzling, colorful flower-carpet festivals; the town of Gubbio and its legendary dire wolf; and the beautiful beaches of Sardinia's Sinis Coast. For an off-the-beaten-path piece, tour Chipilo, the Mexican pueblo where for more than a century Italian Immigrants never gave up their Italianità and culture. For a different twist, check out our stories about the graphic-art guidebooks of Abruzzo, and the incomparable faith-in-time Keva watches. Don't miss Mary Ann Esposito's Spring garden tribute (and recipes) and Dick Rosano's wine review of Italian whites and reds. From the Cinema column's look at Paolo Sorrentino's new film to NIAF Bottega shopping ideas, you'll find the best of Italian America, and Italy, in Ambassador magazine!