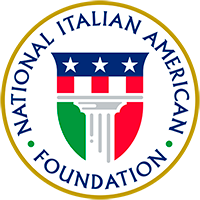 About

Join

Events

Programs

Culture

Support

Ambassador Magazine Vol 33 No 1

Welcome to the expanded Fall 2021 Ambassador, our Special NIAF 46th Anniversary Gala Edition that not only offers the magazine's entertaining and informative features and departments, but also serves as your entrée into this year's annual Anniversary Gala, which takes places on October 23, in Washington, D.C.

The Gala section begins on page 67 is the "Anniversary Gala Journal" that will be placed on every seat for guests attending the Gala at the Omni Shoreham Hotel in person. As you look through its pages, you find fascinating stories about NIAF's 2021 Region of Honor, Abruzzo, and our illustrious honorees; the history of the NIAF Galas and a listing of all past honorees; thumbnail descriptions of NIAF's programs; our acknowledgement of the Gala's generous sponsors; and more!

Among this issues many features are stories about reinventing Italy's post-pandemic tourism; walking the footsteps of the saints on Abruzzo's Spiritual Paths; the Garibaldi Meucci Museum in Staten Island; the Wines of Abruzzo; Why Art Lovers Love Milano; and a personal reflection on the 20th anniversary of 9/11.

From the NIAF Bottega shopping highlights to Ciao Italia's Abruzzo recipes, you'll find the best of Italian America, and Italy, in Ambassador magazine!