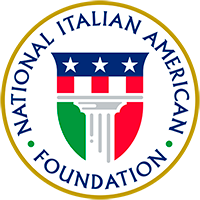 About

Join

Events

Programs

Culture

Support

Ferrero is a premier sponsor of NIAF. Learn More

Ambassador Magazine Vol 32 No 2

Buon Natale! Ambassador's Winter issue celebrates the Holiday Season with Celebrity Chef Mary Ann Esposito creating a different table setting to better suit this year's likely smaller family gatherings in her No Place Like Home for the Holidays dinner recipes. In the holiday spirit as well is a feature on the revival of the Zampognari—the Italian bagpipes traditional to Christmas time in Italy. Other features include a culinary exploration of making Italian meatballs; a look at Virtual Wanderlust and three cable-TV shows set in Italy; the first in our When We Can Return series on visiting Venice during the less-crowded Winter; and our Holiday Wine Tasting Guide. In our departments, Bottega NIAF and Between the Pages offers some cool gift ideas; Cinema looks at the season's must-see documentary The Truffle Hunters; and NIAF Insider covers NIAF's first-ever Virtual Anniversary Gala. In every issue of Ambassador magazine, you'll find the best of Italian America, and Italy!