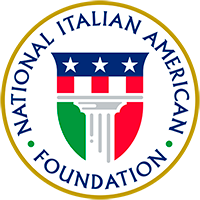 About

Join

Events

Programs

Culture

Support

Ferrero is a premier sponsor of NIAF. Learn More

Ambassador Magazine Vol 32 No 1

The Fall 2020 issue of Ambassador is a Special NIAF 45th Anniversary Gala Edition that combines insightful and entertaining features and departments with a standout section serving as this year's 45th Anniversary Virtual Gala Journal. The Gala section is what you'd be holding in your hands, seated in a magnificent ballroom at your Gala Awards Dinner table in previous years, in Washington, D.C. Due to the Covid-10 pandemic and our concern for the health and safety of our supporters, this year, NIAF is hosting a remarkable, unique virtual Gala on October 31. That evening, we are toasting just one remarkable and timely honoree—the nation's foremost authority of infectious diseases, Dr. Anthony S. Fauci, who graces the magazine's cover. So, please page through the Gala Journal section, and take a look at the Gala sponsorship ads from such exceptional corporations as Abbott Laboratories and Merck, and so many others. Meanwhile, among this issue's features is a fascinating story focusing on important medical-research contributions of Italian and Italian American scientists; a perspective  of the 1918 Flu Epidemic; a crusty piece tracking how Neapolitan pizza arrived in the Nation's Capital; a reflection on the traditional evening stroll in Italy; and a story about how Italian American wineries survived Prohibition. Columns include a Ciao Italia look at basil with tasty recipes and a Cinema appreciation of the late composer Ennio Morricone. From shopping in our NIAF Bottega pages to discovering Italy's visual masterpieces in Rooms with a View, you'll find the best of Italian America, and Italy, in Ambassador magazine!