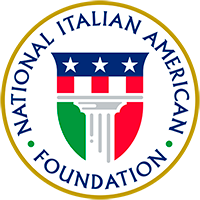 About

Join

Events

Programs

Culture

Support

Ferrero is a premier sponsor of NIAF. Learn More

Ambassador Magazine Vol 31 No 4

If you watched in solemn silence, as we did, legendary tenor Andre Bocelli's magnificent Easter Sunday performance broadcast worldwide from the Duomo in COVID-19-stricken Milan, you know why we wanted to capture what has become the pandemic's singular iconic moment of hope for the magazine's cover story. In an exclusive and touching interview, the maestro invites you into his own life and into the backstory of the Easter performance. Most of this issue is pandemic related, from reports on NIAF's efforts during the early pandemic days and insights from Italy's Ambassador to the United States and the U.S. Ambassador to Italy, to features on Italian American Pandemic Leaders from Gov. Andrew Cuomo to Dr. Anthony Fauci, and a Forza in the Pantry section with how-to-get-by recipes from chefs Mary Ann Esposito and Lidia Bastianich. Another section presents short profiles of Italian and Italian American heroes on the coronavirus frontlines. And don't miss the insightful stories about survival skills and resilience in "Italian DNA"; the lock-down days in Amalfi; Italy's hard-hit violin-city Cremona; and what lesson's Dante's Divine Comedy might provide about our infernal pandemic today. Our Cinema columns examine Italian director Federico Fellini and the On Sport column looks at the pandemic's effects on sports fans.