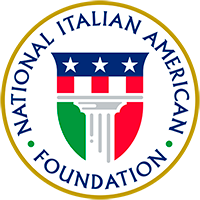 About

Join

Events

Programs

Culture

Support

Ferrero is a premier sponsor of NIAF. Learn More

Ambassador Magazine Vol 31 No 3

Shifting gears into Springtime is usually one of the easiest seasonal changes each year, and our new Spring 2020 issue is onboard with that. But while the current pandemic has closed down much of the travel world, it won't always be that way. So, at least, in this issue you can read two joyous stories about touring Italy on bicycles. Jan Angilella's wonderful first-person account of biking with a guided group through Puglia tells you what it's like; veteran cyclist Carla Gambescia's story explains why it's a way to see Italy like no other. Other must-read features include Frank Van Riper's insider view of Venice underwater; a story about what you need to know about ancestry DNA testing; a quick look at the Moli-Sani Project in Molise that changed how we eat; plus profiles about world-changing people. Our departments range from Mary Ann Esposito's Springtime garden recipe to dining at the famous Frank Pepe's pizzeria in New Haven. Whether it's shopping in our Bottega NIAF pages or consuming the tasting notes in our story about the Marchese Antinori's wines and three daughters, you'll find the best of Italian America, and Italy, in Ambassador magazine!