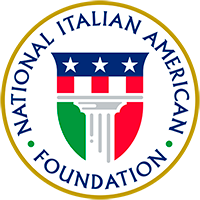 About

Join

Events

Programs

Culture

Support

Ferrero is a premier sponsor of NIAF. Learn More

Ambassador Magazine Vol 31 No 1

The Fall 2019 issue of Ambassador is pleased to introduce NIAF's 2019 Region of Honor, Molise, starting with our cover story, Heritage Travel in Molise, an engaging chronicle of three Italian Americans who journeyed to Molise to find their family roots. Get to know even more about Molise in our feature about a beautifully creative, annual wheat-sculpting festival in Jelsi; our Wine expert Dick Rosano's tasting notes on the region's wines; and reports from three of NIAF's Voyage of Discovery students on their recent adventures in Molise. We switch gears with a fascinating story about a statue in the San Gennaro Church that some experts say is a lost Leonardo; a wonderful first-person piece about hiking the road less travelled in Cinque Terre; and a feature about the effort to save the historic and magnificent 19th-century Erben organ in New York City's St. Patrick's Old Cathedral. And there's more! Check out some great buys in Bottega NIAF; the delectable zucca (pumpkin) recipes from Mary Ann Esposito in Ciao Italia! and two new departments: Rooms With a View (must-see sights) and Mangia Qui (notable and historic Italian restaurants). From traveling the Via Emilia and touring Boston's Little Italy, to what our film writer Maria Garcia found at the Toronto International Film Festival, you'll find the best of Italian America, and Italy, in Ambassador magazine!