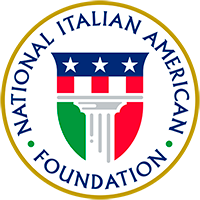 About

Join

Events

Programs

Culture

Support

Ferrero is a premier sponsor of NIAF. Learn More

Ambassador Magazine Vol 30 No 4

Welcome to NIAF's inaugural Summer Travel Issue of Ambassador! Introducing the NIAF 2019 Region of Honor, Molise, Italy's newest and largely undiscovered region. Our cover story takes readers to Termoli, Molise's beautiful, ancient coastal treasure and a perfect beach destination for summer travelers—along with recommendations where to stay, where to eat and what to do there. Readers will also find this issue is packed with firsthand traveler stories from throughout Italy—including the charming town of Todi in Umbria; the stunning Matera, the 2019 European Capital of Culture in Basilicata; the lost world of Sicilian nobility at Palermo's Palazzo Mirto; and the quaint fishing village of Cetara on the Amalfi Coast. Ever drive into a hefty traffic ticket in Italy's ZTL zones? We've got an in-depth look at that, as well as a feature providing tips for travelers visiting Italy this summer. And there's more: Chef Mary Ann Esposito steps up to the summertime outdoor grill with her favorite Italian grilling recipes; our wine expert Dick Rosano provides tasting notes on the Wine Spectator's top 2018 Italian wine; and Bottega NIAF finds new and cool products for shoppers. You'll find the best of Italian America, and Italy, in Ambassador magazine!