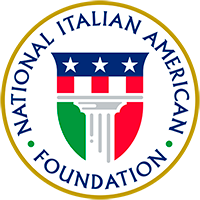 About

Join

Events

Programs

Culture

Support

Ferrero is a premier sponsor of NIAF. Learn More

Ambassador Magazine Vol. 30 No 2

The Holiday Season and Christmas are just around the corner, and then New Years, so can the Academy Awards be far behind? With "A Star is Born" an Oscar frontrunner due to the on-screen chemistry of Italian American stars Lady Gaga (Stefani Germanotta) and Bradley Cooper, our 2018 Winter issue's cover story salutes it and finds 12 other films whose stars of Italian descent also made them must-see movies. But that's not all! Our annual Christmas Cuisine Special features Chef Lidia Bastianich, who talks about her new memoir and life as well as providing recipes sure to make your holiday entertaining easier and tastier. Among other features: Puglia's amazing Masserias; Dancing the ancient Pizzica Tarantata healing dance; a tale of growing up Italian with a Dutch name in the '50s Bronx and Jersey; and, to help with your gift-giving confusion, our guide to Under-$22 Italian Wines for Under Your Tree! And don't miss Mary Ann Esposito's holiday cookie recipes! All that and more, from book reviews to NIAF's Persons of Interest. You'll find the best of Italian America, and, of course, Italy, here in Ambassador magazine!