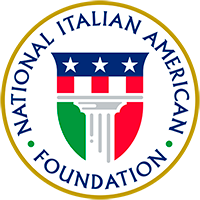 About

Join

Events

Programs

Culture

Support

Ferrero is a premier sponsor of NIAF. Learn More

Ambassador Magazine Vol. 29 No 3

Ever been mesmerized by a church you thought was the most beautiful in the world? Photographer-writer Frank Van Riper has—the Duomo di Orvieto in Italy's Region of Umbria. In the cover story of the Spring 2018 issue of Ambassador magazine, Van Riper not only tells you about it, he lets you see some of his amazing photos. The issue's other features include a look at San Diego's trendsetting Little Italy; a profile of the first woman pilot for a major U.S. airline; a visit to the overlooked Amalfi village of Minori; a rollicking one-day ride along Tuscany's famed Via Chiantigiana wine road; and a wine-tasting stop at the Castello Banfi where an Italian American family is blending Old World and New near Montalcino. And, if it's Springtime, it must mean baseball: Check out the profile of former MLB ballplayer Ken Aspromonte! Departments? From the macaroni recipe served in Thomas Jefferson's White House to film and book reviews, and more, you'll find the best of Italian America, and of course Italy, here in Ambassador magazine!