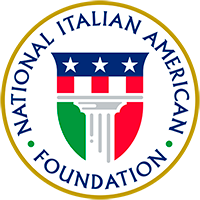 About

Join

Events

Programs

Culture

Support

Ferrero is a premier sponsor of NIAF. Learn More

Ambassador Magazine Vol. 29 No 1

If you think you know Sicily, take a look at the new Fall 2017 issue of Ambassador magazine. It's running over with feature from and about Sicily, including the cover story about the Sicilian carretti—those beautifully painted folk-art carts that have creaked along the island's rough roadways, doing the heavy lifting, for centuries. Also in the magazine are profiles of Princess Beatrice of Bourbon Two Sicilies, and Chef Corrado Assenza, whose reputation for exquisite Sicilian sweets, specifically the cassata Siciliana, has gone international. Other features include an insightful Q&A with Stephan Talty, author of the new book "The Black Hand: America's Heroic Italian American Police Detective and the Deadly Criminal Organization He Fought"; a visit to the endangered Italian town of Civita di Bagnoregio; an introduction to The Italian American Museum of Los Angeles; a vampire-inspired tale from a coastal Calabrian tower; and a guide to Sicilian wines! That, plus our departments where you'll find everything from our Fall Italian American Reader reviews to a primer on the earthy porcini mushroom, is all found here!