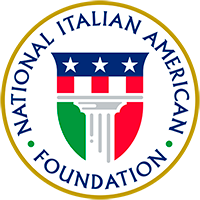 About

Join

Events

Programs

Culture

Support

Ferrero is a premier sponsor of NIAF. Learn More

Ambassador Magazine Vol. 28 No 3

"To have seen Italy without having seen Sicily is not to have seen Italy at all" is how Goethe put it. That may be hyperbole, but the sentiment is right for the Spring 2017 issue of Ambassador magazine, in which NIAF announces 2017 Region of Honor—Sicily. So, among this issue's features and departments are some chances for you to see Sicily up close, including a fascinating photo-essay "The Barbers of Sicily"; a beautiful exploration "Tale of Two Sicilian Towns"; and Mary Ann Esposito's Ciao Italia culinary column on the street foods of Palermo. Beyond that is "An Altaring Experience," the celebratory tale of St. Joseph's Day weekend in New Orleans; a dual profile of Next Gen culinary experts Rossella Rago and Katie Parla; a touching story by a college student about her letter-writing nonna; a trip to the sauce-manufacturing DelGrosso family's Pennsylvania amusement park; a peek inside the world's tiniest Opera House; a tasting of southern Italy's Aglianico wines; and a retrospective on the 25th anniversary of the award-winning film "My Cousin Vinny." Take a look, for the best of Italian American culture and of Italy!