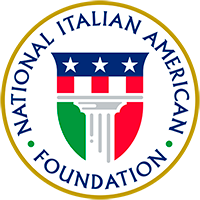 About

Join

Events

Programs

Culture

Support

Ferrero is a premier sponsor of NIAF. Learn More

Ambassador Magazine Vol. 28 No 2

Have yourself a Mario little Christmas? Ambassador magazine's Winter issue features world-renowned Chef Mario Batali, whose cover shot reveals only a slice of his story and thoughts inside on food, family, traditions and holiday entertaining—and a few of his favorite recipes. Plus, there's plenty of trimmings, including features on exploring Christianity's most sacred and mysterious relic while in Torino; a visit to hot, hot Piemonte's Acqui Terme; the story of a professional food taster; a profile of exuberant basketball icon Dick Vitale; and a wine taste testing of Barolos "old and new." Unwrap our departments to find gift ideas in Bottega NIAF; six Persons of Interest in Paesani; Ciao Italia's change-up for holiday fare; NIAF's 2016 Photo Contest winners on display; and much more! For the best of Italian American culture, look here!