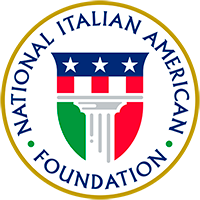 About

Join

Events

Programs

Culture

Support

Ferrero is a premier sponsor of NIAF. Learn More

Ambassador Magazine Vol. 28 No 1

The fact that Piemonte is a wine connoisseur's Mecca, known for its acclaimed Barolos, Barbarescos and Nebbiolos, makes it a mystery why most of its once-finest vineyards in the region's northern area were abandoned for decades. The Fall issue's cover story finds out why and features the winemaker who has been leading the comeback and resurrecting Piemonte's forgotten wines. Also in the magazine are stories about two sisters who truly are the Friends of Florence; one of Piemonte's rustic-chic agriturismos; an eating tour of Testaccio; a journey into Italy's real la cucina povera; and a tasting review of the new grappas! The issue's departments include NIAF on Location's insider view of Dallas; Ciao Italia's taste (and recipes) from Piemonte; and the Cinema column's review of the Lincoln Center's recent Anna Magnani Retrospective. The best of Italian American culture is found here!