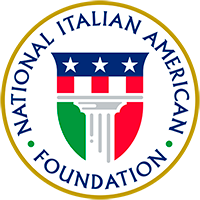 About

Join

Events

Programs

Culture

Support

Ferrero is a premier sponsor of NIAF. Learn More

Ambassador Magazine Vol. 27, No 1

Check out the Fall issue of Ambassador which features a cover story on Supreme Court Justice Samuel Alito; a boxing look-back titled "The Real Rockys" about when Italian Americans ruled the ring; a photo-story trip into the furnace studios of Murano's glass artists; a tour-guide look at Lombardia's UNESCO World Heritage sites; and a wine column that visits some of the top vineyards and vintages of Southern Italy. For an engaging read, NIAF's "40 Under 40" feature focuses on 40 up-and-coming and fascinating young professionals of Italian descent who are changing the game in their fields. The NIAF Insider pages contain a preview to our 40th Anniversary Gala and a six-page timeline feature "NIAF—40 Years in the Making." You'll also find the popular NIAF on Location this issue touring Philadelphia; Ciao Italia columnist Mary Ann Esposito laying down some rules about pasta; the always popular Bottega NIAF spotlighting cool and fancy products; and the Cinema column's look at "The Italian Slate" from the 2015 Tribeca Film Festival, and more!