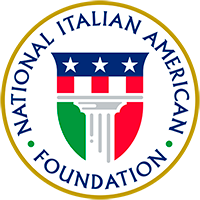 About

Join

Events

Programs

Culture

Support

Ferrero is a premier sponsor of NIAF. Learn More

Ambassador Magazine Vol. 26, No 2

Get into the holiday spirit with Ambassador's Winter 2014 issue! Its centerpiece is our annual Holiday Chefs Special featuring something new this year: 10 regional Italian holiday recipes shared by five acclaimed chefs and culinary experts! Stuck on your gift list? Check out our feature "Holiday Gift Ideas for Travelers to Italy."Also in this issue: A step-by-step account of Capri's two most stunning vantage points; a look today's wine-making connection between historic renaissance men—America's Thomas Jefferson and Italy's Philip Mazzei; a meaty story about soppressata making in Calabria and Pennsylvania; and the winning photographs from the NIAF 2014 Photo Contest.Besides the magazine's regular columns, including our dazzling shopper spread Bottega NIAF, behind-the-scenes reporting in Cinema and books reviews in Between The Pages, this issue offers an insightful Q & A with John Maggio, the writer and director of the upcoming PBS documentary "The Italian Americans," and coverage of NIAF's Anniversary Gala last October!