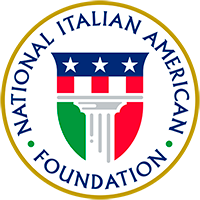 About

Join

Events

Programs

Culture

Support

Ferrero is a premier sponsor of NIAF. Learn More

Ambassador Magazine Vol. 25, No 3

Ambassador's 2014 Spring issue makes some waves with its cover story about surfing in Italy and the making of the new documentary about Italian American surfer Chris Del Moro's search for the perfect wave and his heritage. Also featured are the stories of stone carver Luigi Del Bianco's contributions to creating Mt. Rushmore and his grandson's crusade to secure Luigi's place in history; novelist Alan Champorcher scouting high-drama scenes for his new novel set in Rome; and pioneering wine importers Maria and Neil Empson of Empson & Co.Don't miss the story on how three Italian brothers are building amazing wood-fired brick pizza ovens in suburban Maryland for America's restaurants. And, in the departments, there's chic and fantasy products in Bottega NIAF, Easter recipes in Cia Italia, mini-profiles in Paesani, books you'll want to read in Between the Pages, plus cinema and sports!